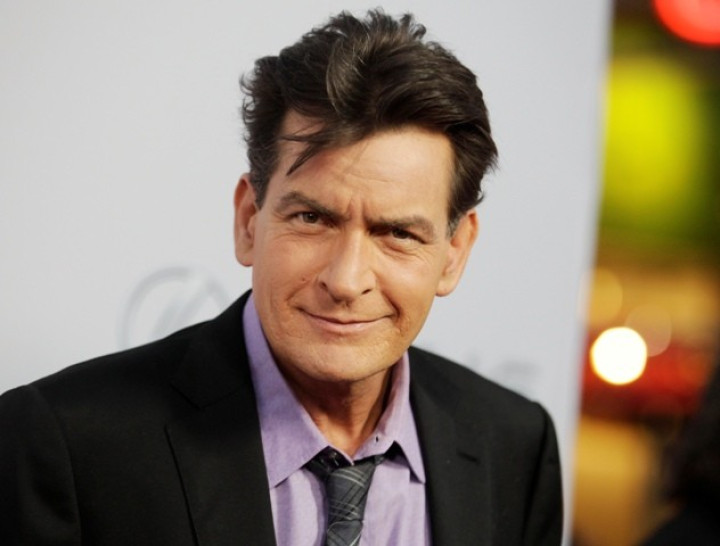 Is it trouble in paradise already for Charlie Sheen and his fiancé Brett Rossi? Yes, say reports. The Two and a Half Men star is reportedly not happy with Rossi's controlling ways.
"Referring to Rossi as "the ball and chain, Charlie is growing very wary of Brett's controlling ways. There is always drama with Brett, and she doesn't like Charlie hanging out with his friends at all," a source told RadarOnline.com.
Rossi is not very fond of Charlie's friends, and she thinks they are a bad influence on her future husband.
A source said, "Rossi has allegedly banished Sheen's pals from the Mulholland Estates mansion, leaving the star to take his antics outside the home."
"Charlie has been going out and leaving Brett at home. She lights up his cell phone demanding to know when he is coming home," the source added.
Apparently, the soon-to-be Mrs. Sheen even forced the controversial star to wear a male engagement ring!
"Brett forced Charlie to wear the wedding band, which he is wearing as an engagement ring," the same source told RadarOnline.com.
"Charlie continues to hang around with other women, which infuriates Brett. It's disrespectful to their relationship, and Brett wants to make it clear that Charlie is off the market," the source added.
According to an insider, planning their upcoming nuptials on 22 November has turned Rossi into a true "bridezilla".
Charlie had asked Brett to hire his friend, "a small time party planner to handle their wedding," the insider said.
"In the beginning, Brett agreed, just to make Charlie happy, as he was trying to give the guy some business. But when it became clear to Brett that he couldn't deliver the over-the-top wedding of her dreams, he was fired," the source said.
Rossi now wants a "big name celebrity wedding planner" to plan her dream wedding.
Meanwhile, Sheen's pals are "hopeful he will pull the plug on the relationship before the wedding" Charlie has indeed talked about breaking up with Brett, but hasn't pulled the trigger.
"There shouldn't be this much drama before a couple is married," the source added.