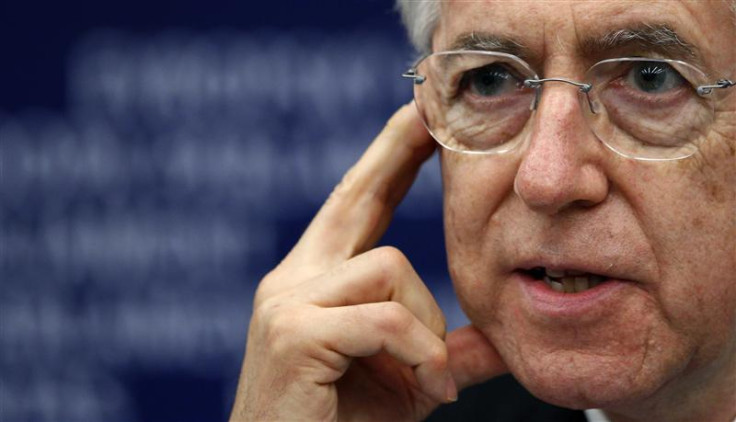 Two victims of Italy's harsh austerity measures were in hospital after setting themselves on fire because they could no longer cope with the economic crisis.
A builder due to stand trial for tax evasion and a Moroccan construction worker who had not been paid wages in months resorted to self-immolation in what is being seen as as signs of the desperation among middle and working-class people as italy's economy deteriorates.
Prime Minister Mario Monti's far-reaching crackdown on tax evasion hit Giuseppe C, 58, who had been due in court over £87,000 in unpaid taxes and fines dating back to 2007. The builder wrote suicide notes to the revenue office, friends and his wife before setting himself alight in front of the tax collection office in Bologna.
"I've always paid my taxes," he said in his note to the agency. He also asked for forgiveness and told tax officers to leave his wife alone.
"Today is a terrible day," he wrote to his wife.
Attilio Befera, head of Italy's tax agency, said his organisation had been "extremely upset" by the incident.
The man, who was saved by a traffic warden, was in critical condition in hospital in Parma with over his entire body.
"It's a terrible sign of desperation, a single case of distress which sums up a moment of great difficulty," former premier Romano Prodi said. "I hope he survives, but he is in a very serious state."
The 29-year-old Moroccan set himself on fire outside a government building in Verona.
"He shouted out that he hadn't been paid for four months and poured petrol over himself before setting himself alight," Pasquale d'Antonio, of the Verona police, said.
Police officers raced to put the flames out and he was taken to hospital, where he is receiving treatment for serious burns to his head and legs.
Authorities estimate tax dodging is depriving Italy of around £100bn a year.
Vincenzo Scudiere, from Italy's CGIL trade union, said the construction worker's desperate act was a "symptom of the utter exasperation felt by the weakest employees" and warned the government not to underestimate the scale of discontent among workers, Reuters reported.