Two million Britons see their bank accounts go into the red each month
Report from StepChange charity finds two million customers are overdrawn every month.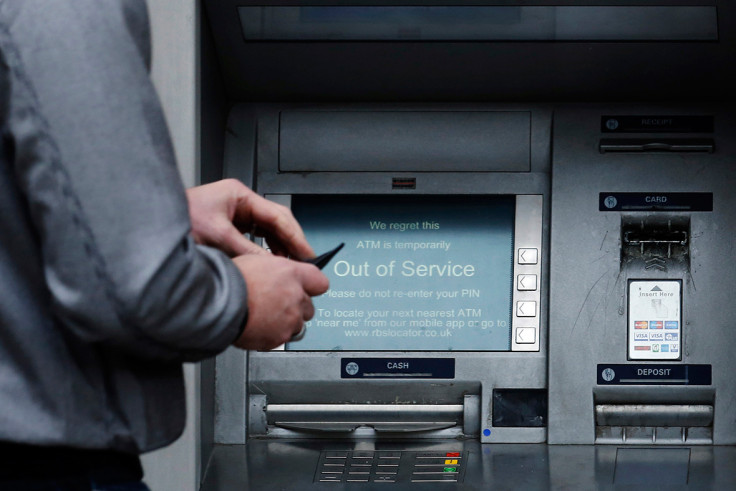 More than two million people in Britain are saddled with permanent overdrafts and cannot break a vicious circle of borrowing, a debt charity has warned.
A report from StepChange has found that approximately 2.1 million people saw their bank accounts go into the red each month throughout 2016.
The study, entitled Stuck in the Red, was compiled by combining a survey of the charity's clients and data from the Financial Conduct Authority. It found that half of the charity's clients have overdraft debt, with the average amount owed put at £1,722.
In July, Britain's financial watchdog called for banks to change the way they charge customers who take out an unplanned overdraft. According to the FCA, 13 million people have been overdrawn over the last 12 months, making overdrafts one of the most popular credit products.
However, while they are in theory designed for short-term borrowing, critics have suggested banks have abused the system to boost their revenue. Last year, the Competition and Markets Authority found that £1.2bn of the banks' annual revenues came from unauthorised overdraft charges and called for banks to cap their unarranged overdraft fees as part of an industry overhaul that could save UK customers a combined £1bn over five years.
StepChange said that its findings confirmed evidence of unaffordable lending in the overdraft market. It added that a number of those who responded to the survey had not been offered the means to deal with their debts.
People facing financial difficulties found themselves regularly overdrawn, which in turn led them to borrow more to repay the overdraft fees and left them in a vicious circle of borrowing from which it is difficult to escape.
The charity has urged the FCA and banks to collaborate with each other in a bid to ensure that customers at risk of being persistently in debt were identified.
Last month, Lloyds, Halifax and Bank of Scotland scrapped overdraft charges and introduced a new flat fee of 1p a day for every £7 that someone borrows over their fee-free limit, which is charged at the end of each day they use their overdraft.
In July, RBS and NatWest introduced a £90 maximum fee for overdrafts, while HSBC is set to remove interest charges on most unplanned overdrafts but will still charge fees of between £5 and £80 per day.
Barclays abolished unplanned lending back in 2014.