A direct link between two fault lines running through the San Francisco Bay area has been discovered, potentially placing the area and its seven million residents at risk of a major earthquake in the relatively near future.
Scientists had previously suggested the Hayward or Rodgers Creek Faults could be connected, but there has never been direct observation to support this. Furthermore, the link sits beneath the San Pablo Bay – making imaging the geological structures difficult. As a result, the two fault lines in this area have remained a mystery.
We do know, however, that both have accumulated enough stress to produce large earthquakes.
Scientists from the US Geological Survey have now announced the first direct link between the two fault lines, which run parallel to the larger and more infamous San Andreas Fault. Publishing their findings in the journal Science Advances, the team has found evidence to show the Hayward bends to join Rogers Creek through a previously unrecognised strand of the fault system.
Together, they stretch around 190km in length. And, if they rupture simultaneously, the fault could produce a major earthquake of magnitude 7.4. This would result in extensive damage to buildings and loss of life.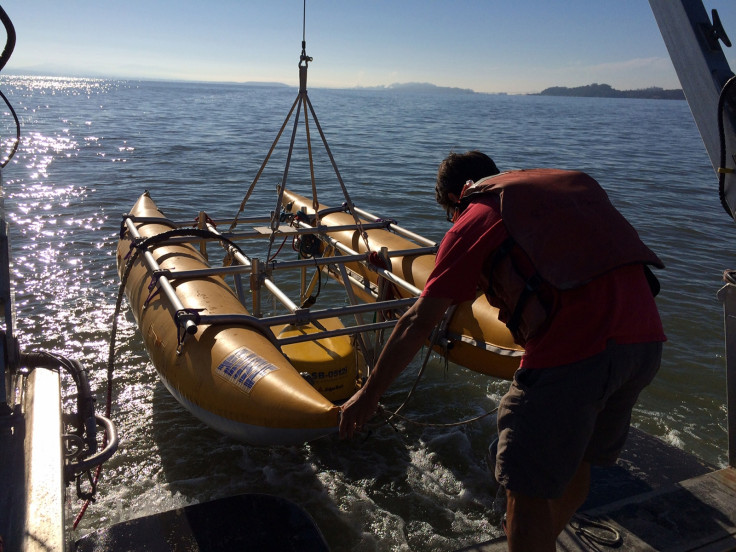 "The next major earthquake to strike the 7 million residents of the San Francisco Bay Area will most likely result from rupture of the Hayward or Rodgers Creek Faults," the team wrote. "Until now, the relationship between these two faults beneath San Pablo Bay has been a mystery."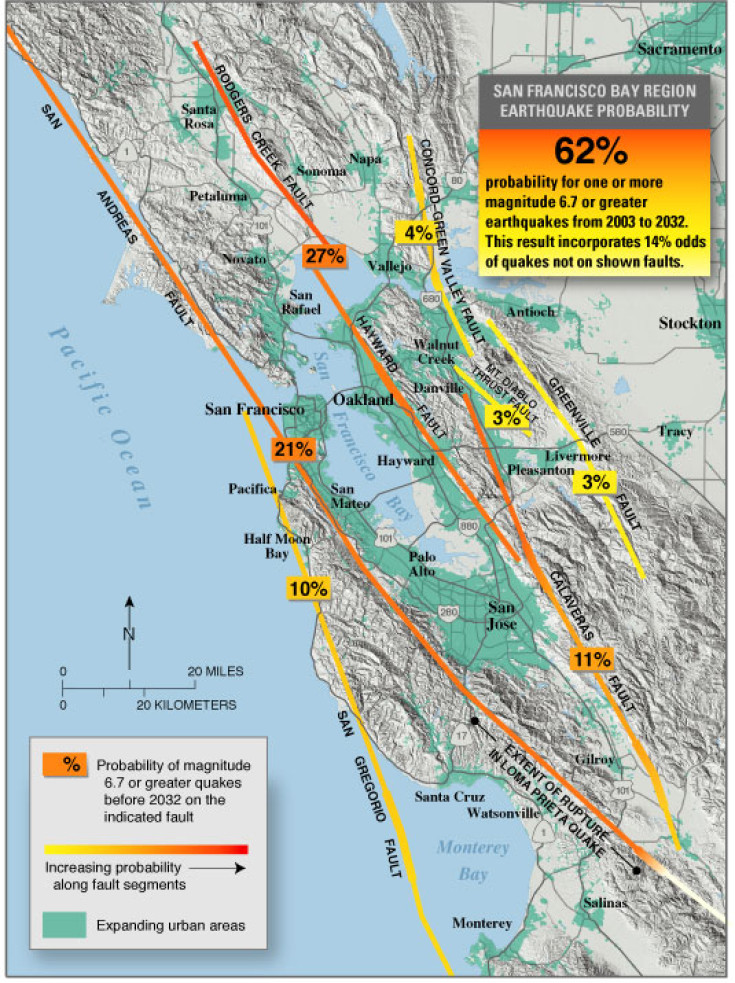 To better understand the faults, the researchers used high-resolution subsurface imaging to examine the Hayward Fault under San Pablo Bay. They found it bends 10 degrees to the right towards the southern branch of Rodgers Creek, where the two join up at the surface. "We conclude that the Hayward and Rodgers Creek Faults are directly connected at the surface north of San Pablo Bay," the study said.
The findings have huge implications for the understanding of earthquake dynamics and seismic hazard in the area. "A direct link enables simultaneous rupture of the Hayward and Rodgers Creek Faults, a scenario that could result in a major earthquake (M = 7.4) that would cause extensive damage and loss of life with global economic impact," the scientists said.