Aerial photos of remote villages on the island of Samar show the power of Typhoon Hagupit which slammed into parts of the Philippines on 9 December, 2014.
Nearly 13,000 houses were crushed and more than 22,300 damaged on the island, where Typhoon Hagupit made landfall. Roofs were ripped from houses, wooden huts were reduced to matchwood, and coconut palms were torn up by the roots.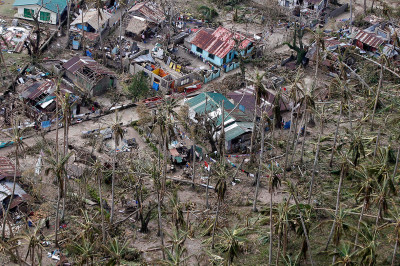 Emergency workers are struggling to reach coastal villages on the island hit by powerful winds and a storm surge rising three to four metres (10 to 13 feet).
Red Cross chairman Richard Gordon told Reuters that the agency received reports that 35 people died, but it can only confirm 22 deaths. The official government death toll has risen to eight. Most of the victims, on Samar island, were washed away in floods and some hit by fallen trees.
"Access is very difficult. There are landslides, some are one-lane roads. In the inner barangays (villages), many of the roads have been washed out by flash floods," Gordon said. "It's a long trek (to the villages), it's like Yolanda all over again," he said, referring to super typhoon Haiyan, which hit the same area of the Philippines in 2013.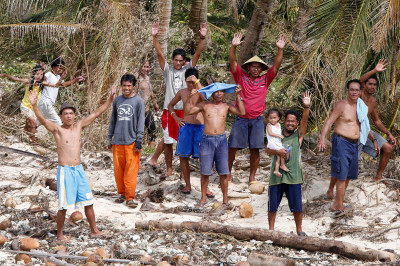 But the damage was nowhere near that wrought by Haiyan, which destroyed or damaged more than a million homes. However, farm damage from Hagupit, mostly to rice crops, has been estimated at 1.3 billion pesos (£18.6 million).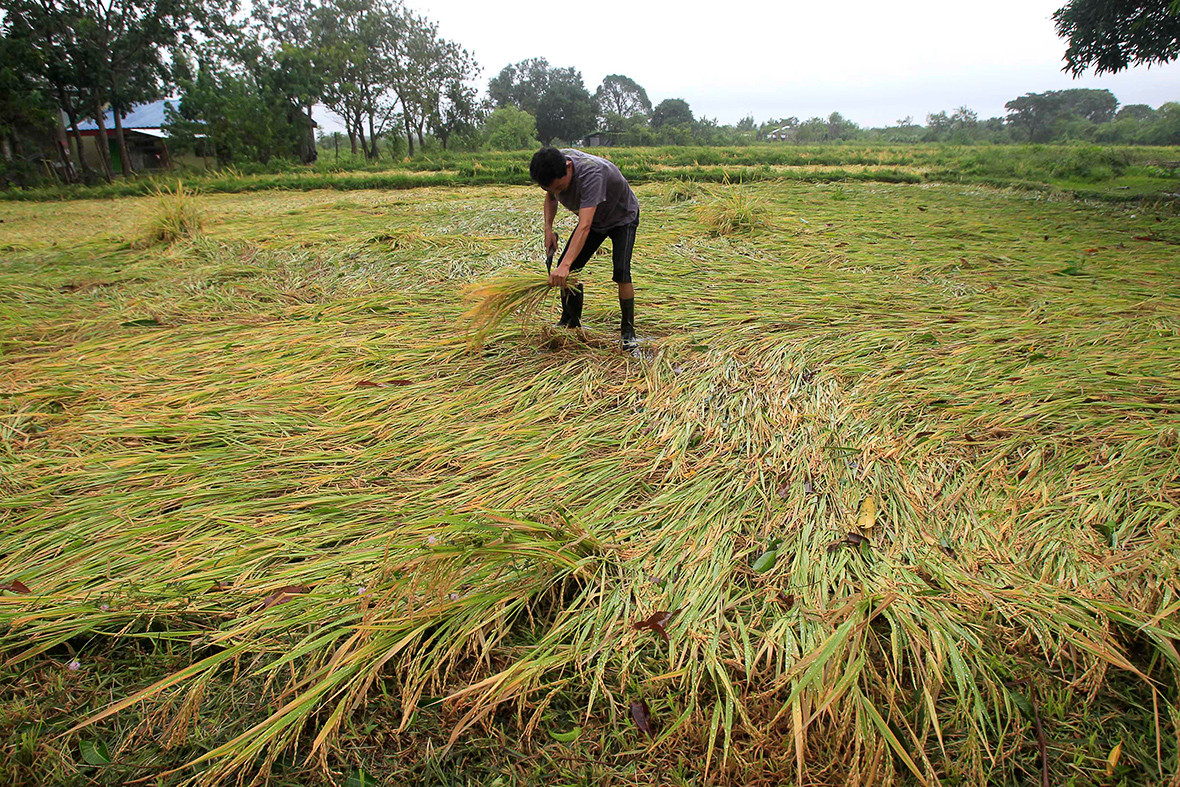 Learning lessons from Haiyan, which left more than 7,000 dead or missing, authorities launched a massive evacuation effort days ahead of the storm, emptying whole towns and villages. More than two million people felt the impact of Hagupit, which is Filipino for "lash", with nearly 1.7 million in evacuation centres.
Refugees have started returning to their homes as the weather bureau lifted all storm alerts in the country. Hagupit since been downgraded to a tropical depression and is headed west towards Vietnam.