Typhoon Hagupit killed 27 people on the island of Samar in the Philippines, flattening homes, toppling trees and cutting power and communications.
Richard Gordon, chairman of the Philippine Red Cross, said: "We now have a total of 27 dead, most of them in Borongan, Eastern Samar." Most of the dead drowned in floodwaters. He said around 2,500 houses were totally or partially destroyed in Borongan, a town of 64,000 people.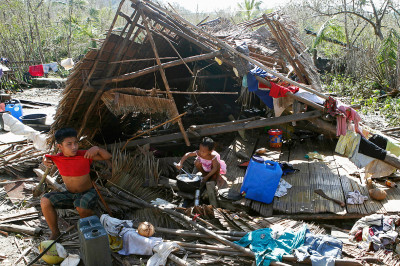 Despite the rising death toll, there was relief that Hagupit had not brought destruction on the scale of Super Typhoon Haiyan, which last year killed thousands of people in the same areas of the Philippines.
Hagupit roared in from the Pacific as a Category 3 typhoon on Saturday night (6 December), churning across Samar island and on to the smaller island of Masbate.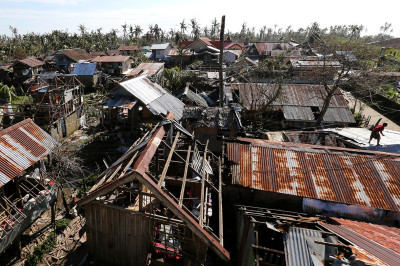 The typhoon weakened to a tropical storm as it churned close to the Philippine capital, home to 12 million people.
Manila Mayor Joseph Estrada said more than 5,000 residents of a shantytown on the edge of Manila Bay have been evacuated due to possible storm surges.
Learning lessons from Haiyan, which left more than 7,000 dead or missing, the authorities had launched a massive evacuation operation ahead of the storm, emptying whole towns and villages in coastal and landslide-prone areas.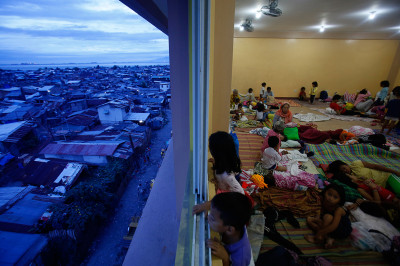 The strongest typhoon on record to hit land, Haiyan's tsunami-like storm surges levelled entire villages and left more than 7,300 people dead or missing in November last year.