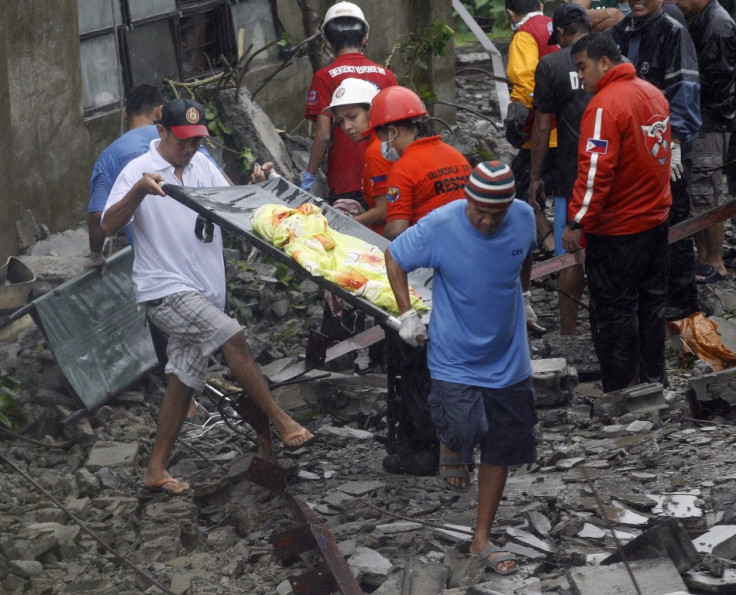 Typhoon Nesat has hit the southern Chinese island of Hainan, forcing 100,000 people to evacuate out of their premises after sweeping past Hong Kong and battering the Philippines causing 35 deaths.
Nesat is set to be the strongest typhoon to hit China this year, hit Wenchang city with winds of up to 151km/h last night, Hainan's meteorological bureau said.
As the typhoon approached authorities took preventive measures and called boats back to port, suspended air and ferry services and closed schools, and evacuated 100,000 people.
The island, which is a tourists favourite has also banned, water-sports and mountain climbing during the upcoming national day holidays, according to the People's Daily website.
Nesat had also caused havoc in Hong Kong as high winds felled trees and caused the closing of financial markets, shops, schools and transport services, giving the normally busy city an air of ghost town.
While there was no reports of death in Hong Kong, three people were injured with reports saying two people were wounded when a piece of scaffolding hit a taxi and another when a tree a fell on them.
Also, 50 people were said to have been evacuated from their flats after a barge slipped its moorings and crashed into nearby railings, according to the public broadcaster and authorities had even set up typhoon shelters for those in need of refuge.
Meanwhile in the Philippines, the cleaning-up has started as people try to start estimating the extent of the damages caused by Nesat, as the typhoon triggered some of the worst flooding affecting the capital Manila in years
While water levels have widely started to recede areas in the North are still said to be fighting critical conditions, with reports describing residents being stranded on rooftops and still awaiting for rescue boats to help them get to a safer area.
Despite 35 people dying as a result of Nesat, authorities have warned the death toll is set to grow in the following days.
"Rescuers are using rubber boats and canoes to help those in areas still flooded," Benito Ramos, chief of the Office of Civil Defence said. "Many are marooned on rooftops, mostly men who refused to join pre-emptive evacuations so they could guard their homes."