Typhoon Nida swept through Hong Kong, shutting down much of the financial area and disrupting hundreds of flights with gale-force winds. Hong Kong's first major typhoon of 2016 brought gusts of more than 100 kilometres per hour (62mph). More than 150 flights were cancelled, leaving thousands of passengers stranded at the airport.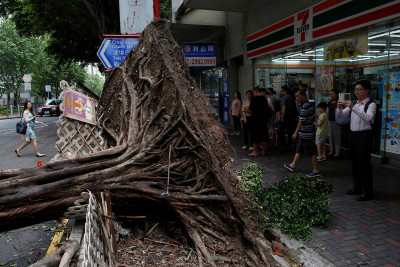 Although the city's ferry, tram and bus services gradually resumed in the afternoon, trading in Hong Kong Exchanges and Clearing Limited (HKEx), including Shanghai-Hong Kong Stock Connect trading, and the derivatives market, were suspended for the rest of the day.
Nida then moved northwest to mainland China, bringing high winds and heavy rain to parts of Guangdong province. Airports in the southern part of the province, including Shenzhen and Zhuhai, cancelled most flights while more than 35,000 people were evacuated, state media reported.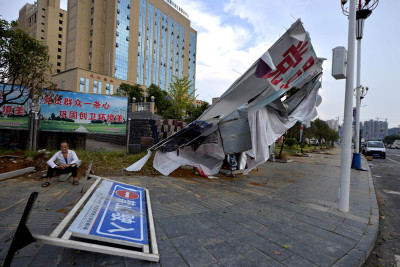 Large parts of China have seen heavier than usual seasonal rainfall this summer, leading to widespread flooding and scores of deaths.