Heavy downpours have caused havoc in Beijing and parts of northern China, leading to some of the worst flooding in years. Non-stop torrential rain in the capital has forced the cancellation of hundreds of flights and trains, and flooded city streets and subway stations.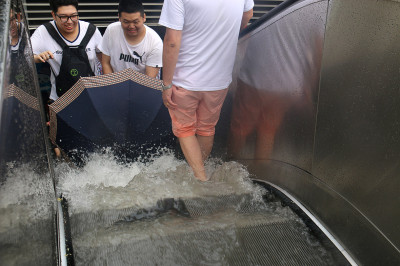 The rain has also threatened embankments along rivers in central China, with authorities mobilising troops and heavy equipment to fill the gaps. Tens of thousands have been evacuated from flood-hit areas. President Xi Jinping warned the country to be prepared for more hardship to come.
This year has been extraordinarily wet – 576 people have been recorded as dead or missing nationwide in the first half of 2016.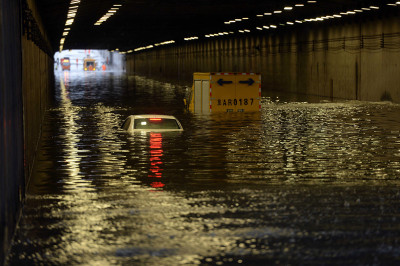 China's south has also been hit by floods that strike annually during the monsoon season that began in May, but this rainy season has been particularly wet. Water levels in some major rivers have exceeded those of 1998, when the worst floods in recent years killed 4,150 people, most of them along the Yangtze River, China's mightiest. Authorities this year have already taken emergency measures, including discharging water from the Three Gorges Dam on the Yangtze.