Flooded areas of China braced for arrival of super Typhoon Nepartak
The typhoon is expected to dump more rain on already flooded areas in and around Wuhan.
Areas of eastern China already suffering from severe flooding are battening down the hatches ahead of the arrival of super Typhoon Nepartak. The typhoon made landfall in Taiwan, and is expected to cross the Taiwan Strait and hit China on Saturday (9 July). The typhoon has been labelled a category 5 storm on a scale of 1 to 5 by Tropical Storm Risk making it a super typhoon but it should weaken to a topical storm by the time it reaches China.
Widespread flooding has wreaked havoc across wide swathes of central and southern China. The city of Wuhan on the Yangtze River, home to 10 million people, has been particularly badly affected, with flooded subway lines and power cuts. The typhoon is expected to push more rain into already flooded areas in and around Wuhan, the Xinhua news agency said. Areas of Jiangsu Province and Anhui Province are also underwater.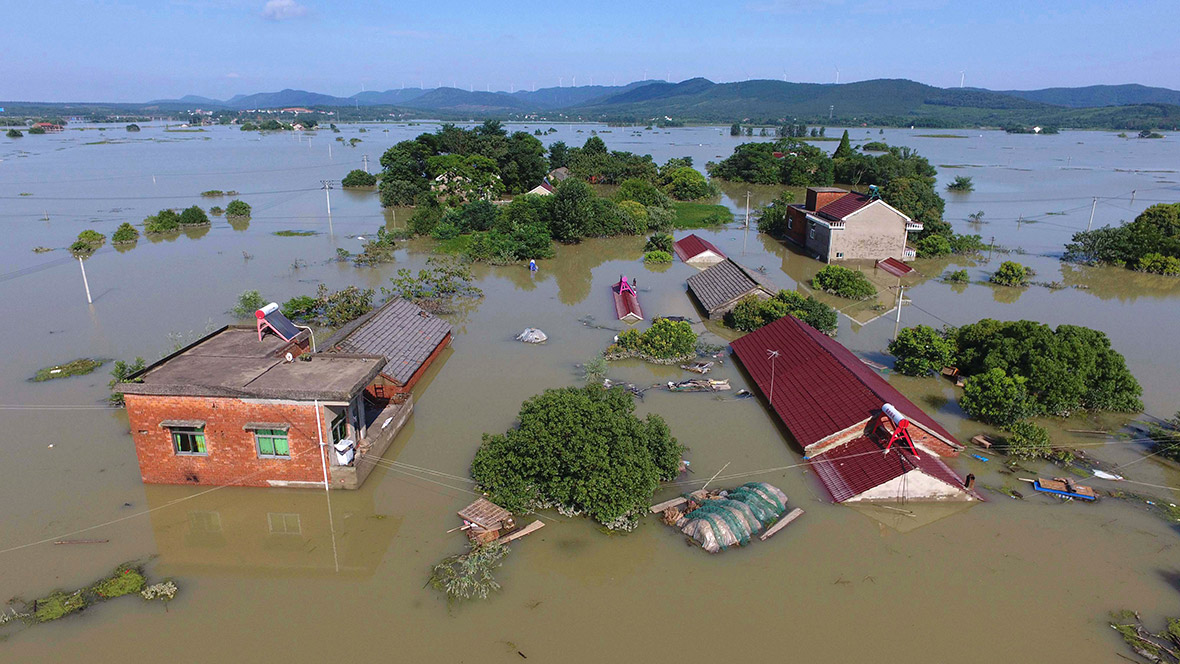 Rainstorms hit southern China every year during the summer monsoons, but this rainy season has been particularly wet. That is because this year's El Nino was so much stronger than normal that it was nicknamed Godzilla by Nasa. El Nino is the natural warming of parts of the Pacific Ocean that changes weather worldwide. This year's higher ocean temperatures are believed to have triggered droughts in parts of Africa and India. It is also thought to have played a role in a record Pacific hurricane season.
A similarly strong El Nino effect was linked to China's worst floods in recent history. Some 4,150 people died in 1998, mostly along the Yangtze. Flood control measures along China's longest river have since been reinforced, but experts say this time severe floods are likely to hit the Yangtze's tributaries.