Firefighters are still battling to tame a massive blaze that has raged for 10 days near California's Big Sur coast, destroying dozens of homes and forcing the evacuation of hundreds of residents.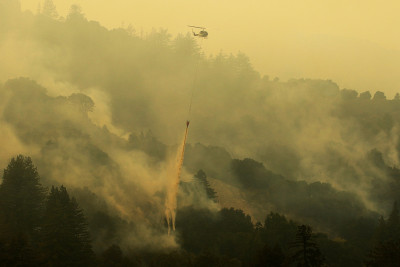 The so-called Soberanes Fire, which erupted on 22 July just south of Carmel-by-the-Sea, has consumed 62.5 square miles (161.87 square kilometres) of drought-parched timber in and around the Los Padres National Forest. The wildfire has destroyed 57 homes and 11 outbuildings and is threatening 2,000 more structures.
Extremely hot, dry weather is still hampering the efforts of some 5,300 firefighters, 16 helicopters, a half dozen air tankers and 500 fire engines. By Sunday morning (31 July) it was only 18% contained. A bulldozer operator hired by property owners to help battle the flames was killed when his vehicle rolled over.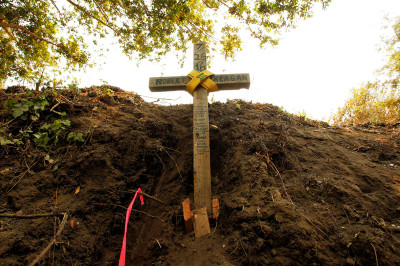 The fire threat has prompted authorities to close a string of popular California campgrounds and recreation areas along the northern end of the Big Sur coastline, including Point Lobos Natural Reserve.
Officials do not expect the fire to be fully contained until the end of August because parts of it are burning in steep and inaccessible terrain. Its cause is under investigation. Four people who escaped the Big Sur fire acknowledged growing marijuana in the area, Monterey County sheriff's Sgt. Kathy Palazzolo said. It's illegal to cultivate marijuana in California except for medicinal purposes, but it is common throughout coastal Monterey County, south of San Francisco.
However, there was no evidence to suggest the fire was sparked by marijuana cultivation, Cal Fire spokesman Robert Fish said.
Meanwhile, fire crews have nearly surrounded a 65-square-mile (168.35-square-kilometre) blaze on the outskirts of Los Angeles. This particular fire killed one man and destroyed 18 homes. It was more than 93% contained by Sunday (31 July), nine days after it broke out in suburban Santa Clarita and spread into the mountainous Angeles National Forest, officials said. Authorities have not determined the cause.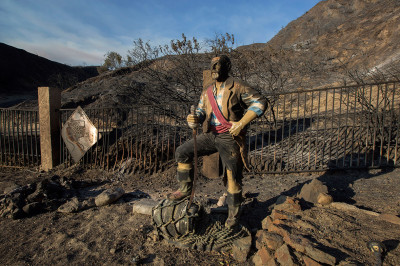 The drought that has gripped California for several years, along with a bark beetle infestation, has desiccated trees in the area, providing ample fuel for the fire that is already aided by high temperatures and winds.