Typical UK household £600 worse off due to Brexit vote, NIESR says
Think tank predicts UK GDP to expand by 1.6% this year and 1.7% in 2018, a modest downward revision on the forecasts it made earlier this year.
The decision to exit the European Union has cost the average British household more than £600 ($800) per year in disposable income, a leading think tank has said.
The National Institute of Economic and Social Research (NIESR) has said it is "almost certain" that the slowing in the UK economy and the accompanying fall in living standards over the past year are a consequence of the Brexit vote.
The think tank estimated that if the pound had not weakened and the economy continued to improve at its previous rate, household disposable income would have been more than 2% higher than at present.
It predicted the UK gross domestic product to expand by 1.6% this year and 1.7% in 2018, a modest downward revision on the forecasts it made earlier this year.
"The downward revision to our growth forecast primarily reflects a more negative view about the productivity prospects of the economy," NIESR said.
The think tank added that a subdued outlook for productivity meant the Bank of England would have to raise interest rates by a quarter percentage point every six months to keep inflation in check.
The Bank's Monetary Policy Committee is widely expected to raise interest rates by 25 basis points to 0.5% when it meets on 2 November – the first such move in more than a decade.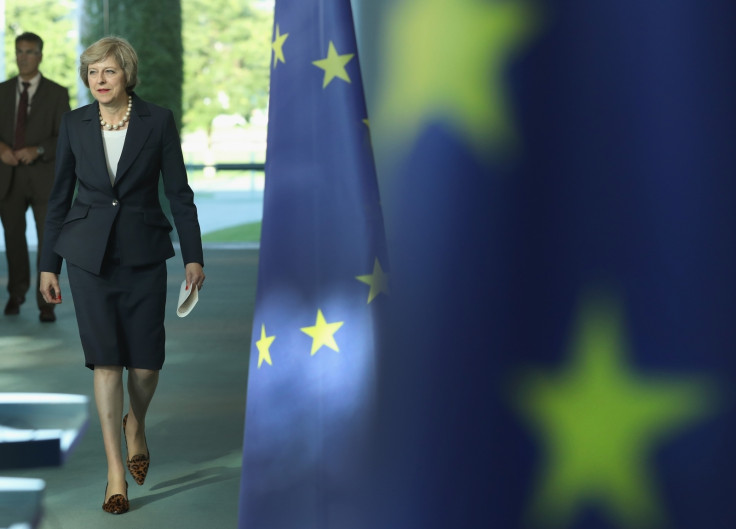 NIESR also expects the Bank of England to continue raising interest rates every six months until it reaches 2% in the middle of 2021.
Inflation is expected to peak at 3.2% – well above the Bank's 2% target – in the final quarter of this year before receding.
"Evidence suggests that continuing uncertainty about Brexit and the possibility of an adverse change in trading arrangements in the future is bearing down on investment and productivity now," Dr Garry Young, director of macroeconomic modelling and forecasting at NIESR, said.
Young added that he did not have "great confidence" that the UK would be able to negotiate a "soft Brexit" that closely meets the objectives of both sides in the negotiations.
"There are many possible alternatives, including the extreme possibility of a disorderly cliff-edge Brexit where the UK leaves the EU with no deal in place and no legal basis for many current activities to continue," he warned.