Brexit could cost 75,000 finance jobs, warns Bank of England
BoE warns 10,000 jobs could be lost on 'day one' of Brexit if a trade deal is not reached.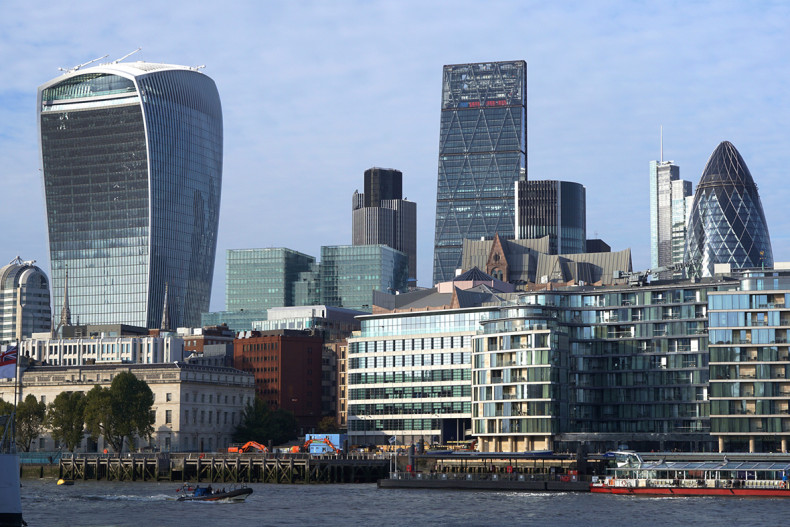 Britain's exit from the European Union could result in 75,000 financial sector jobs being lost, the Bank of England has warned.
According to the BBC, Threadneedle Street officials are considering the figures a "reasonable scenario", particularly should Britain and the EU fail to agree a bilateral trade deal before the UK leaves the bloc in March 2019.
A Reuters poll of 100 financial firms showed the total job losses in the "few years" following Brexit would be just below 10,000, but the BoE believes as many jobs could be shed on the first day after Britain leaves the bloc if no agreement is reached.
The post-Brexit trading relationship with the EU will ultimately determine the exact number of job losses, but the BoE nevertheless expects it to be substantial, indicating most of the jobs are likely to be moved to continental Europe.
Among Brexit's numerous implications, the UK will also leave the single market. That means lenders will not retain access to the European banking passport system, which authorises banks and other financial institutions to operate in an EU country, or allows a state member of the European Economic Area (EEA) to conduct business across the union.
Frankfurt, Amsterdam, Luxembourg and Dublin have all emerged as possible destinations for London-based banks to relocate.
In July, Morgan Stanley, which currently has most of its European staff in the UK, where it employs around 6,000 people, picked Dublin to be the hub of its European operation after Britain leaves the bloc.
A month later, a report by lobby group Frankfurt Main Finance showed more than 80,000 jobs will be created in Frankfurt after Brexit as an influx of bankers will jump-start the economy of Germany's financial hub.
Banks to stay put?
However, other financial institutions have revised their forecast since the referendum to more modest figures. US investment banking giant JP Morgan warned it might have to move 4,000 jobs, but since the referendum has cut that number to around 1,000.
Meanwhile, Swiss bank UBS said it may move as few as 250 jobs, a quarter of its original forecast. Goldman Sachs is building a new HQ in London, even though its CEO Lloyd Blankfein recently tweeted he would be spending more time in Frankfurt than in the British capital.
However, London would still remain Europe's largest financial centre even should it shed 75,000 jobs, with roughly one million people employed in the financial industry in the capital and across the UK.
Furthermore, analysts have warned it would be nigh on impossible for any of the cities touted as possible replacements to replicate London's environment abroad, in terms of workforce and infrastructure.
Frankfurt, for instance, has a world-class transport network while its airport is a global aviation hub which serves a super-connector terminal for flights between the Americas and Asia. However, the German city is not geared up to cope with a mass influx of bankers looking to escape a Brexit-burdened London.
Dublin faces a similar dilemma. Language, time zone and common law are the same over the Liffey as they are in London, while Ireland's 12.5% corporate tax rate has also proved appealing to international firms.
However, while the advantages might be obvious, Dublin also shares some very familiar problems with London, such as a chronic housing shortage.
"A shortage of housing and rising rents are two issues currently facing Dublin and require urgent attention from the government. Increased investment is also required in Dublin's public transport," Graeme McQueen of the Dublin Chamber of Commerce told IBTimes UK earlier this year.