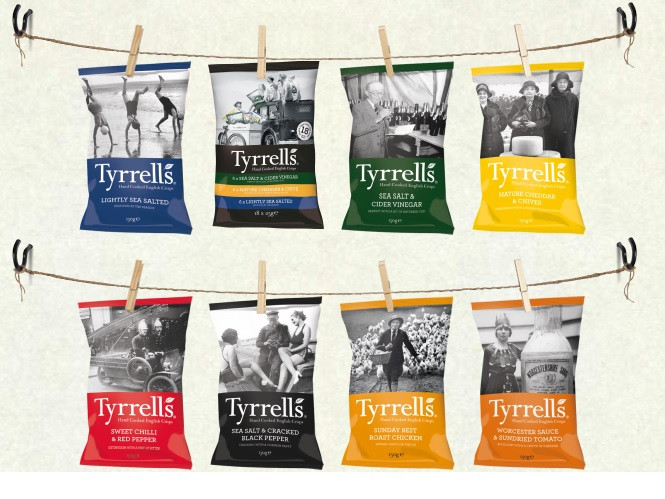 Tyrrells is launching its premium potato crisps brand in Australia after finding hearty appetite for the product from British expats.
The UK's fastest growing hand-cooked premium crisp brand said this overseas growth significantly strengthens Tyrrells' international footprint, with products now available across the world including the US, France, India and now Australia.
"Australia is a key market for us and we're pleased we can finally bring our fellow lovers of crisps down under, a quintessentially English crisp," said David Milner, CEO, Tyrrells.
"Since joining the company four years ago, our aim has been to bring a little piece of Englishness to every corner of the globe – Aussies being no exception. British products continue to be popular and we're delighted that the appeal of our brand transcends continents."
Tyrrells is one of Britain's great business success stories and is now globally recognised for its premium quality hand cooked potato and vegetable crisps as well as its range of other snacks including gourmet popcorn.
They are available in over 30 countries worldwide and, after a decade in business, the group said that "with a large British expat community, English influence and love of potato crisps, Australia is a key target market for the brand."
Markets including France, Germany, the Netherlands and North America now account for approximately 25% of Tyrrells' turnover, with France named its biggest market outside of the UK.
The group has doubled in size over the last three years and employs 270 people. It has also won the Queen's Award for Enterprise for international trade.