Tyson Fury provided one of the biggest shocks in recent boxing history and produced the performance of his life to inflict only the fourth professional loss of Wladimir Klitschko's professional career and become IBF, WBO, IBO, & WBA (super) heavyweight champion via unanimous decision on a stunning night in Dusseldorf.
Not since being stopped by powerful American Lamon Brewster in 2004 has the younger and previously dominant Klitschko tasted defeat, but he was unable to settle into any sort of rhythm against a highly unorthodox opponent on home turf and his inability to cope with firebrand Fury's sheer size, impressive speed and unpredictable stance ultimately proved his undoing as the three judges returned scorecards of 115-112, 115-112 and 116-111 in the challenger's favour.
The fight, which was originally due to take place on 24 October before being postponed due to a calf injury affecting the former champion, looked to be in question once again just hours before the first bell. The Fury camp were initially furious over the two extra layers of sponge that had been inserted underneath the canvas, concerned that such a measure had been installed in order to slow their fighter. That was eventually resolved, but further controversy arrived in the evening as the Ukrainian supposedly angered his opponent's team by wrapping his hands without one of them in attendance.
While the bout itself was far more of a tactical battle than the outright classic that most casual fans had anticipated following such a lengthy and colourful build-up, Fury will be rightly lauded for executing his gameplan to perfection. After victory was confirmed and he had serenaded wife Paris with an impromptu rendition of Aerosmith's "I Don't Want to Miss a Thing", he said: "What more can I say. I always said what I would do and I delivered tonight. I didn't have this confidence for nothing. I knew all along I could win the fight. I saw in his eyes that he was going to lose this fight.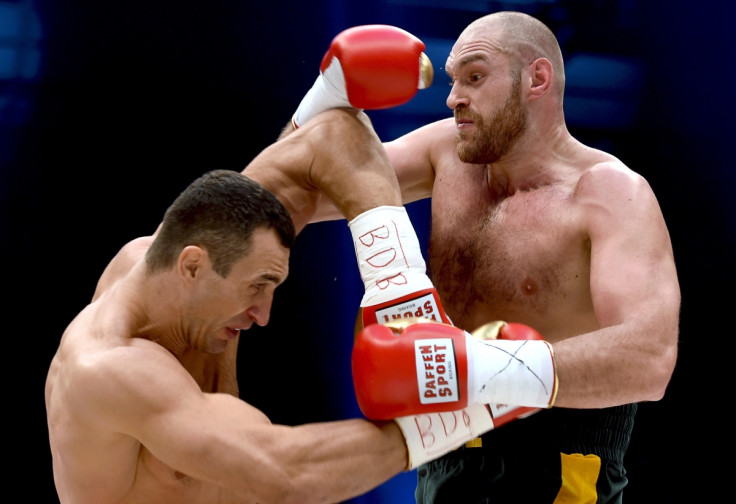 "It was a tough task coming here, that's why he's avoided me for the last five years. People can say what they want about me, he was hanging on for dear life in that fight all the way through. I've got to give the judges their fair dues as well. I thought I had to get a knock out but they showed me that love in Germany. He's been a great champion, but every good dog has its day. Tonight is that start of a new era. I'll be the most charismatic champion since Muhammad Ali."
Beginning the contest in an orthodox stance, Fury looked to irritate and unsettle Klitschko, not used to fighting against heavyweights of a similar size, from the outset as he continually moved his head and made himself a very difficult target to pin down.
Unable to exercise his usual dominance in front of a supportive crowd at the Esprit Arena, 'Dr. Steelhammer' looked uncertain and sluggish throughout. He was initially tentative with that trademark left jab and opportunities to unleash any powerful shots with his right hand were few and far between.
After Fury's remarkably confident start, Klitschko began to look more assured in the even middle rounds but sustained a cut beneath his left eye after an accidental clash of heads. The duo exchanged heavy shots in the fifth and question marks slowly began to be raised as to whether the Briton, despite his obvious enthusiasm, was landing enough punches to convince the judges against such a household name away from home.
A seemingly never ending series of clinches repeatedly stifled any hope of the bout gathering serious momentum, although round nine arguably proved the best of the night as Fury was rocked by a big right before landing a few handy hits of his own after Klitschko was caught unawares and suffered an uncharacteristic lapse in concentration having been turned around.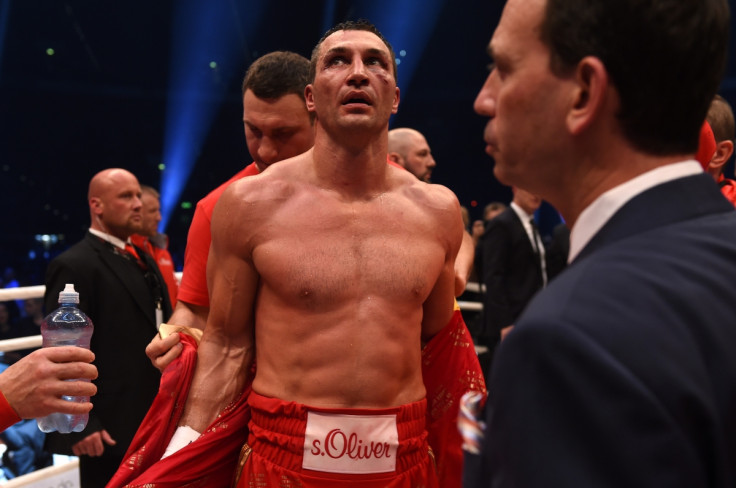 Referee Tony Weeks warned Fury more than once for punching to the back of the head and that culminated in a point deduction in the penultimate round. The final three minutes threatened an unlikely knockout as both men came forward with no shortage of encouragement from the 60,000 in attendance, but the new champion held his nerve under pressure to finally put an end to Klitschko's stranglehold on an admittedly underwhelming division.
A rematch clause inserted into the fight contract means this is unlikely to be the last we see of these two men in the ring, although it remains to be seen how 39-year-old Klitschko responds to a rare defeat. Deontay Wilder was among the fighters to immediately stake his claim for a future title shot on social media tonight, while potentially lucrative domestic clashes with the likes of the powerful Anthony Joshua or David Haye would hold huge appeal.