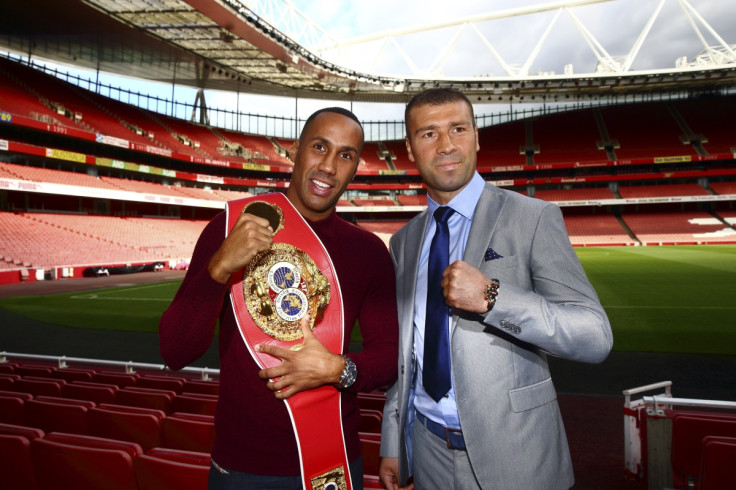 Six months on from making history as the first British boxer to follow an Olympic gold medal with world title success after a unanimous decision victory over Andre Dirrell, James DeGale provides the very first defence of his IBF super-middleweight belt against Lucian Bute at the Videotron Centre in Quebec City, Canada.
Where to watch
DeGale v Bute is available to watch live on Sky Sports 1 HD, with the broadcast scheduled to get under way at 3am GMT on Sunday 29 November.
Overview
An otherwise amicable and straightforward build-up to this bout became far more intense this week, with Bute's team beginning something of a war of words over perceived dirty tactics in the ring that they claim will be brought to the referee's attention this weekend. DeGale unsurprisingly gave short shrift to accusations that he has been traditionally allowed to escape punishment for using his shoulder and elbows, anticipating a dogfight and expressing his confidence that he is simply "too good" for his opponent.
Despite his notable struggles over recent years that forced him to turn to a new trainer in Howard Grant, Bute certainly has pedigree having won the IBF title from Alejandro Berrio and provided nine successful defences before being rocked by Carl Froch in May 2012. While he fought in hostile enemy territory on that occasion, the 35-year-old Romanian-Canadian – whose only other professional defeat came in a domestic affair against Jean Pascal last year – will have the backing of the home crowd this time around.
As for DeGale, his self-belief will be at an all-time high following that historic feat in Boston and a possible unification fight against WBC super-middleweight champion Badou Jack is likely to be on the agenda should he beat Bute. He will be hoping this contest is not totally overshadowed by earlier events in Dusseldorf, where controversial British heavyweight Tyson Fury finally takes on Wladimir Klitschko in one of the most-anticipated fights of the year.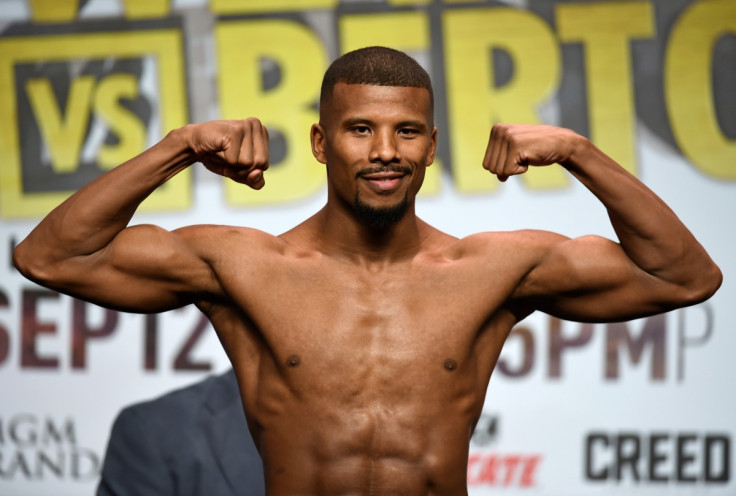 What they've said
James DeGale: "I'm going to start fast. I'm going to throw loads of punches and then we'll see where we go. I watched him against Froch and Andrade. There's something missing. When he gets hit, he folds a bit. Lucian Bute is very good in the centre of the ring — boxing, jabbing, moving at his own pace. When it gets stuck in, he doesn't like it.
"Since the Dirrell fight, I think I'm winning them over. I get a lot of support back home now. After the Olympics, I was 22 and I was a bit overconfident. I did a lot of talking. I lost to George Groves and things changed. Now I do my talking in the ring."
Lucian Bute: "I know that my life has changed. The last three years were difficult for me. Everybody was looking at me like a former champion. But now I have an opportunity, for a second time, to become world champion. I don't want to pass up this opportunity.
"I lost this fight in 2012 [against Froch]. I accept that. It was his night. But now I've changed my team and my head's focused. I feel great, healthy. Everything's on my side. This is a big opportunity. I'm lucky to fight in front of my people, in my hometown. It's good for me. The people push me and give me positive energy."
Records
DeGale: 22 fights, 21 wins (14 via knockout)
(W) Andre Dirrell - unanimous decision - May 2015
(W) Marco Antonio Periban - technical knockout - November 2014
(W) Brandon Gonzales - technical knockout - May 2014
Bute: 34 fights, 32 wins (25 via knockout)
(W) Andrea Di Luisa - technical knockout - August 2015
(L) Jean Pascal - unanimous decision - January 2014
(W) Denis Grachev - unanimous decision - November 2012
Prediction
While many predict that Bute will not last the distance and struggle to deal with his opponent's speed, there have to be lingering doubts as to whether DeGale has the power necessary to bring about an early finish. Against Dirrell, the latter started magnificently and inflicted two rare knockdowns on the experienced American but declined to go for the jugular and allowed the fight to develop into a very close contest before winning on points.
If he is comfortably ahead on the judges' scorecards early on, then DeGale may be merely content to wear Bute down and cruise towards an easy victory without expending too much extra energy. However, we believe that the defending champion will be fully focused ahead of that potential bout with Jack and supply a late stoppage in the ninth or 10th round.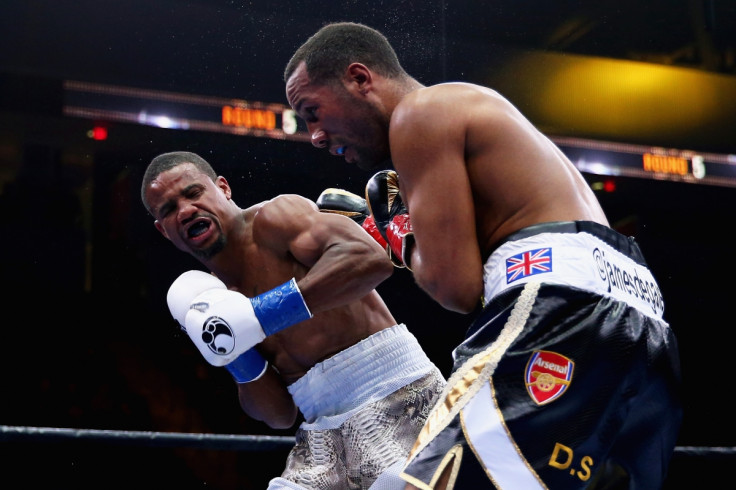 Undercard
Isaac Chilemba v Eleider Alvarez
Amir Imam v Adrian Granados
Oscar Rivas v Curtis Harper
Bogdan Dinu v Manuel Alberto Pucheta
Yves Ulysse Jr. v Randy Lozano
Sebastien Bouchard v Giuseppe Lauri
Vislan Dalkhaev v Antonio Olguin
Custio Clayton v Ivan Pereyra
Lucnor Desere v David Maltais