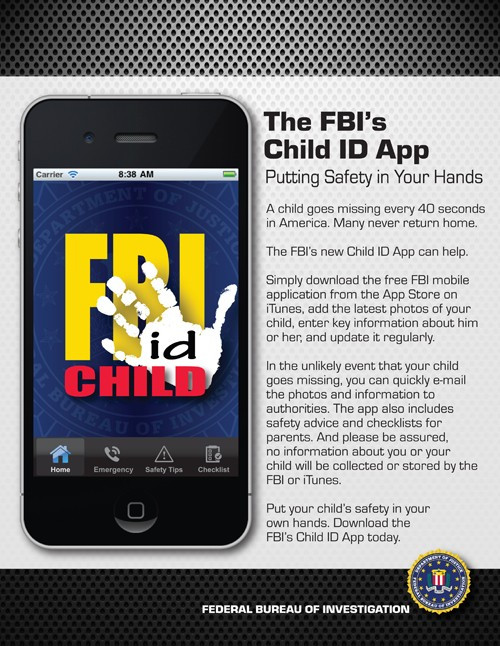 The FBI has released a new Apple iPhone app that allows parents to store and distribute all the pertinent details of their children to law enforcement, should the youngsters go missing.
Launched this week, the "Child ID app" lets parents store the standard information taken by law enforcement -- photos, height, weight, etc. -- in missing-children cases. The app includes a contact shortcut button that when pressed immediately forwards the info to the relevant police body or department.
The app is currently only available as a free download on Apple's iPhone series of devices, though the FBI did indicate plans to bring the app to other smartphone operating systems.
Addressing those concerned about having their child's information stored online, in its press release, the FBI was quick to note that the information stored by the app would not be shared or stored online. It clarified: "All data resides solely on your mobile device unless you need to send it to authorities."