The United Arab Emirates (UAE) has announced an ambitious new project that aims to build the first inhabitable human settlement on Mars by 2117.
The Mars 2117 Project was unveiled by Sheikh Mohammed bin Rashid al-Maktoum, the ruler of Dubai and vice-president of the UAE, on Tuesday 14 February.
Al-Maktoum was speaking at the 5th World Government Summit, currently being held in Dubai. It has been attended by Tesla CEO Elon Musk, who also has plans to create Mars habitable for humans.
"The landing of people on other planets has been a longtime dream for humans. Our aim is that the UAE will spearhead international efforts to make this dream a reality," said al-Maktoum in a statement.
The 67-year-old added in a tweet: "We aspire in the coming century to develop science, technology and our youth's passion for knowledge. This project is driven by that vision."
The project will be in partnership with other major international scientific research institutions and will focus on developing a faster means of travel to and from the red planet, according to the government of Dubai.
Beginning with an Emirati scientific team, the project will be extended to include international scientists and researchers.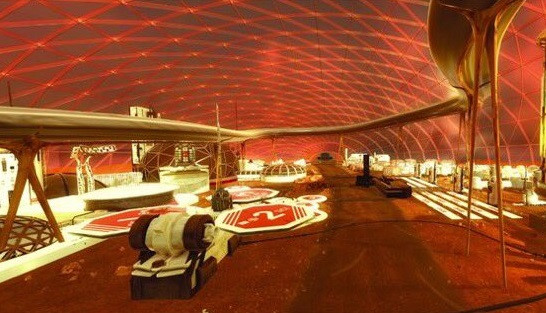 Al-Maktoum said his country is now one of the world's leaders in space science investments since the UAE announced plans to launch a Mars Probe mission in 2015. It aims to send the Arab world's first spacecraft to the planet with a scientific exploration mission landing in 2021.
So far the US, Russia, EU and India are the only countries which have placed a satellite in orbit around Mars.
"The new project is a seed that we plant today, and we expect future generations to reap the benefits, driven by its passion to learn to unveil a new knowledge," al-Maktoum said.
On 27 September, SpaceX founder Musk revealed plans to colonise Mars and bring the price of a trip to the planet down from an estimated $10bn (£7.7bn) to $200,000 over time.
Part of the tech billionaire's plans include using a revolutionary fully reusable transportation system that could be used as a springboard to visit other planets once on Mars.