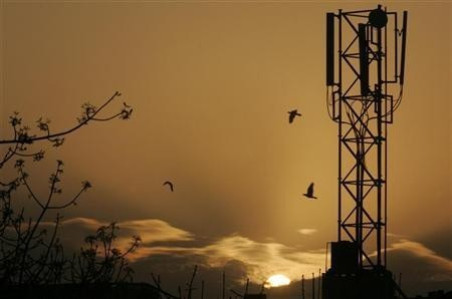 UAE-based telecommunications services provider Etisalat is buying French media giant Vivendi's 53% stake in Morocco's Maroc Telecom in a multi-billion euro deal.
Etisalat said in a statement to the Abu Dhabi stock exchange that it agreed with Vivendi on the sale of the stake at a price of €4.2bn (£3.5bn, $5.7bn). Under the terms of the deal, Etisalat will pay Vivendi €3.9bn for the stake, and a further €300m in 2012 dividends from Maroc Telecom.
Maroc Telecom, which offers fixed-line, mobile and Internet services in Morocco, was the former monopoly operator in the country. It also has operations in Burkina Faso, Gabon, Mali and Mauritania.
The deal, which is subject to regulatory approval in the countries where Maroc operates, would provide the UAE's largest telecom company with majority control of Maroc Telecom.
Vivendi and Etisalat were expected to reach a deal regarding the stake by 25 September, but the companies agreed to extend the period of exclusive talks until 31 October.
There were media reports that Qatar Telecom was rivalling Etisalat in buying the stake.
Vivendi's Restructuring Strategy
Vivendi said in a separate statement that the sale is part of its strategy to focus and strengthen its businesses around media and content activities. The Paris-based company plans to transform itself into a new firm focusing on music, pay-TV, European cinema and Internet in Brazil.
It added that it would complete the transaction by early 2014.
Vivendi has been facing investor pressure to restructure the company, and is already conducting a study to separate its French phone unit SFR from other operations, which would be assembled into a new international media group based in France.
Earlier in 2013, Vivendi divested a stake in video-game maker Activision Blizzard Inc.
Etisalat's Expansion into New Markets
Abu Dhabi-based Etisalat will control the largest mobile carrier in Morocco with the deal. It will fund the acquisition from a syndicate of local and international banks.
The company is now present in 15 countries across the Middle East, Africa and Asia. Etisalat is planning to add Maroc Telecom and its subsidiaries to its existing assets in West Africa and create a new telecoms group in the French-speaking region.