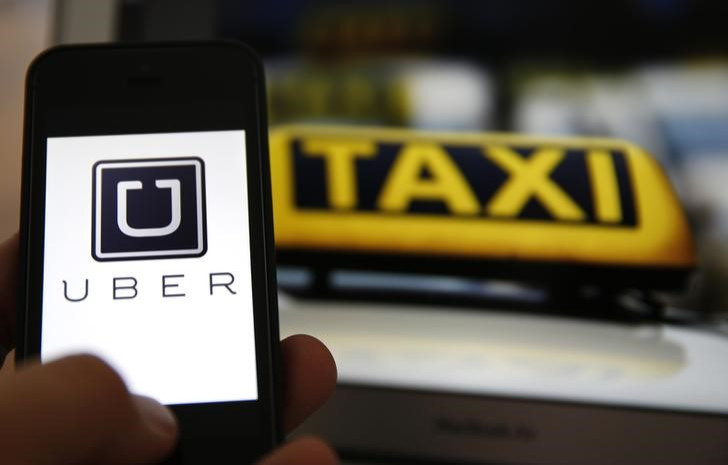 A third of US Uber drivers use the taxi service to supplement the income from their full-time job, and on average they are younger and more likely to be female than regular cab drivers.
Of the 162,000 Uber drivers operating in the US, 31% also work a full-time job and 30% have a part-time job. According to the survey, which was conducted by Uber in conjunction with Benenson Strategy Group and economist Alan Krueger, 73% of drivers said, if given the choice, they'd take the flexible hours of working for Uber instead of a 9-5 job.
Almost 20% of Uber drivers are below the age of 30 - compared to just 9% of traditional cab drivers - and while 44% of taxi drivers are over 50, just 24.5% of Uber workers are.
Uber drivers are also more like to be women than regular cab drivers - 14% compared to 8% - and almost half have a degree, compared to 18% of taxi drivers.
The flexible working hours mean Uber drivers tend to stick around, with 70% of new drivers still actively using the service six months after joining; after their first year, half are still active. Over the last year the rate of new drivers signing up to use Uber has increased dramatically, up from 6,000 new joiners in January 2014 to 40,000 in December 2014.
It is also claimed by the survey that Uber drivers earn more per hour than regular taxi drivers, and work fewer hours as a result. But because Uber drivers are self-employed, the survey fails to take into account expenses like fuel, insurance and the depreciation of their vehicle. Uber says its drivers collect $19 (£12.70) in fares per hour, and regular taxi drivers earn an average hourly wage of $12.90.
Speaking to TechCrunch, Uber's senior vice president of policy and strategy, David Plouffe, said: "The Uber opportunity is about complete control over how many hours they drive, and when they drive. We don't think there's anything like it at this scale in the economy... people across the board see this as an opportunity."
Uber announced this week that it would soon be returning to New Delhi, a month after it was banned from the Indian capital following the alleged rape of a female passenger by one of its drivers. In a dramatic change to its business model, Uber is applying for a radio cab license in the city; the application means it must have a fleet of at least 200 cars, a 24-hour call centre and panic buttons in every vehicle.