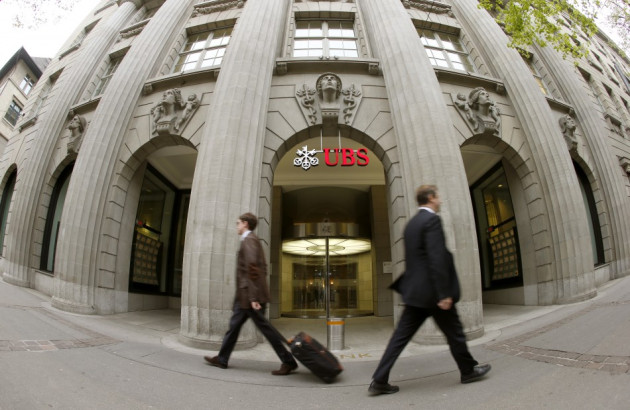 Europe's largest pension fund manager APG and Switzerland's biggest bank UBS have tabled separate bids for troubled Australian toll road operator RiverCity Motorway.
RiverCity Motorway Group owns and operates a 6.8 km tunnel in Brisbane.
Insolvency firm KordaMentha and financial adviser Goldman Sachs have officially put RiverCity, which went bankrupt in 2011, on sale.
Bids are due on 23 September and KordaMentha is expected to decide on the winning bid within 10 days.
The deal, which is valued at more than A$600m (£352m, €418m, $565m), is tipped to interest both corporate and private equity buyers.
Australia's Access Capital Advisers leads a consortium of bidders comprising the Macquarie Group and Dutch firm APG, reported Reuters.
A rival bid is expected from Australian infrastructure investor Hastings Funds Management, with Queensland Motorways and Spanish conglomerate Abertis Infraestructuras, the news agency quoted unnamed sources as saying.
Pursued by Reuters, UBS, Access Capital, Macquarie, Queensland Motorways, Hastings and RiverCity refused to comment. Officials with Abertis and Goldman Sachs were not available to comment.
Infrastructure Assets
Investors are eyeing infrastructure assets in Australia given the relative strength of its economy, when compared to other economies in the Asia-Pacific region and in Europe.
Brisbane's RiverCity was put into voluntary administration in February 2011. Lenders then put the debt-ridden firm into receivership.
The toll road operator owes lenders A$1.34bn. It went bankrupt on lower toll collections as vehicles opted to use toll-free roads in recent years, following the financial crisis.
Other Australian toll roads too have suffered from optimistic traffic forecasts. KordaMentha is overseeing the sale of Sydney's Cross City Tunnel, a 2.1 km stretch that connects Sydney's western and eastern suburbs.
Toll road failures are not uncommon in Europe.
About ten toll concessions in Spain, including the Madrid-Toledo highway, filed for bankruptcy last year. The Spanish government provided more than a billion euros in rescue money to more than half a dozen tolling firms including Abertis.