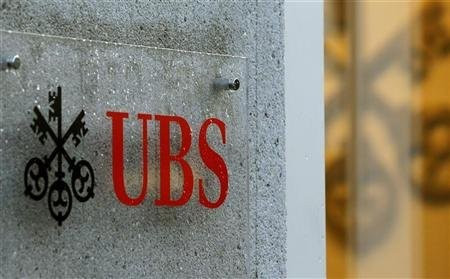 UBS' investment banking and risk management officers will face a grilling about its standards and controls by the Parliamentary Commission on Banking Standards on Wednesday following a slew of scandals and the biggest 'rogue trader' loss in UK history.
Led by Conservative MP Andrew Tyrie, the panel will probe UBS' heads of investment banking, risk management and compliance for information about the standards and culture at the bank, after the group agreed to a record $1.5bn (£920m/€1.1bn) fine with US, UK and Swiss authorities last month for fixing Libor.
UBS also pleaded guilty to one count of wire fraud with the US Department of Justice.
A month before settling with authorities, ex-UBS trader Kweku Adoboli was also found guilty of two counts of fraud and sentenced to seven years in prison, after losing more than £2.3bn in unauthorised trades when he worked on the Swiss bank's Exchange Traded Funds desk.
In recent years, UBS has also lost about $50bn from US mortgage-related securities and in 2009, the bank also paid out $780m to the US government to settle allegations that it defrauded US tax authorities.
Andrea Orcel, Chief Executive Officer of the Investment Bank, Philip Lofts, Group Chief Risk Officer, and Andrew Williams, Global Head of Compliance at UBS will appear before the PCBS and give evidence over whether the bank's risk management standards and controls have improved, after years of breaches.
In December last year, FSA director of enforcement Tracey McDermott in a statement that the regulator had found at least 2,000 documents showing attempts to manipulate the benchmark interbank lending rate, which underpins around $500tn worth of global financial securities.
"The findings we have set out in our notice do not make for pretty reading. The integrity of benchmarks such as Libor and Euribor are of fundamental importance to both UK and international financial markets. UBS traders and managers ignored this," she said.
For more on this story, please check out our live blog from Parliament at 0930 GMT.