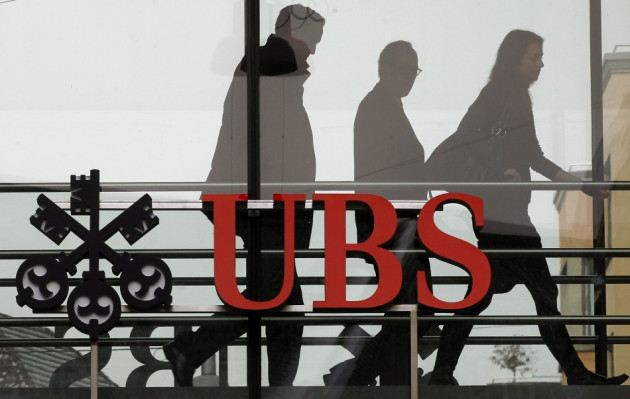 A former UBS trader accused of undertaking "unauthorised trading" is set to go on trial in London in a case that could bring the bank and its operations under scrutiny.
Kweku Adoboli, a 32-year-old Ghanian, was arrested in September 2011 in connection with a trading scandal that cost the Swiss bank £1.4bn, allegedly due to illegal trading in various S&P 500, DAX, and EuroStoxx index futures.
Kweku is charged with fraud and false accounting while working on the bank's Exchange Traded Funds (ETF) desk, which is part of UBS's equities division, but has so far refused to plead guilty.
The issue has brought the work culture and ethics of UBS and the banking system itself under question, and forced the bank to come up with a major overhaul of its staff and system.
Ten days after the fraud came to light chief executive Oswald Grübel stepped down and was replaced by Sergio Ermotti. Days later, the global equity heads and a number of other staff resigned and disciplinary action was taken against staff in the equities division.
The Financial Times reported that the issue forced the bank to assess its risk controls and enact a plan to "shrink the investment bank and align it more closely with the core wealth management business".
Ermotti is still reported to be struggling with the situation even though he is credited with improving the investment bank, developing the wealth management business and fortifying the bank's capital position.
In an internal message to the staff he said: "Given how serious the consequences of the incident were, we must assume that UBS's culture and practices will be examined during the course of the trial.
"As uncomfortable as the entire trial will be for UBS, it will show us what the consequences are when misconduct occurs or when individuals do not take their responsibilities seriously."
Nick Leeson, the original "rogue trader" who brought down Barings Bank in 1995 and spent six years in prison, told The Independent that these actions will continue unless tighter controls are set in place.
"Rogue trading is on the increase. The latest scandals are just a sign that the culture is running riot without any checks in place," he said
Tim Harris, Kweku's lawyer, refused to comment on the case before the trial, said Bloomberg.
Reuters reported that the trial, about to take place in Southwark Crown Court is expected to last eight weeks. If found guilty, Kweku could face up to 10 years imprisonment.
The initial days of the trial are expected to be devoted to procedural issues, and the jury selection is expected to take time.