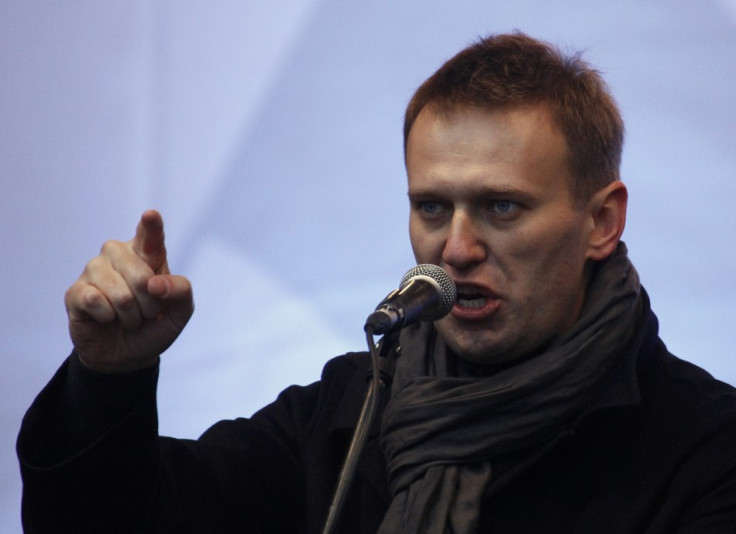 Russian opposition leader Sergei Udaltsov and anti-corruption blogger Alexei Navalny were met by a cheering crowd when they were released from a two-week stint in prison for their roles in an anti-government rally ahead of Vladimir Putin's presidential inauguration.
Udaltsov, leader of the Left Front, told supporters assembled outside the prison in the Arbat district of Moscow: "We stand for freedom of peaceful assembly, we need to develop several options for places in which to hold public events, and then offer them to the authorities.
"All attempts by the illegitimate authorities to intimidate us are futile, because we know that we are in the right," Udaltsov said, adding: "We will win."
His lawyer, Violetta Volkova, expressed concern that Udaltsov might soon be rearrested on charges of inciting mass disorder.
"A source has informed me that they plan to detain Udaltsov for 48 hours right after he gets out," she said.
Udaltsov and Navalny, a popular anti-corruption blogger who was at the forefront of last December's historic mass anti-government rallies, were arrested during protests that followed Putin's 7 May inauguration as Russian president.
Organised by several opposition movements, the March of Millions resulted in tens of thousands of Russians taking to the streets.
Several hundred people were arrested during the march, including three opposition leaders, but the turnout was lower than expected.
"It was a mistake to call this a March of Millions, as the opposition movement now is definitely not at its peak," Boris Nemtsov, another protest leader, said. "It gives the authorities a new reason to discredit us and prepare new provocations for us."
Putin reclaimed the Russian presidency at a lavish ceremony held at the Kremlin in Moscow.
Protests against his domination of Russia and irregularities in the December parliamentary elections, notably allegations of rigging and stuffing ballet boxes, brought at least 100,000 to the streets when protests were at their peak in January. Internet-savvy figures and bloggers like Navalny, helped lead the protests.