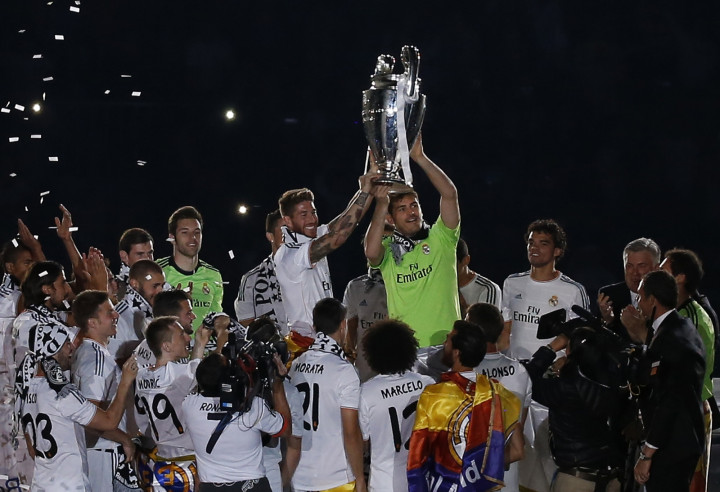 Champions League and Europa League participants can expect a hike in prize money as European football's governing figure Uefa ups its revenue forecast.
The body for European football said that it anticipates revenues to rise by 30% to €1.75bn in the 2015-18 commercial sales cycle, marketing leaders told the European Club Association (ECA).
With the increased intake, it is expected that the Michel Platini-fronted regulator will increase prize money for those who play in its continental competitions.
As it stands, Uefa currently brings in around €1.3bn a year with around €900m of that being distributed in prize money over Europe's top football competitions: the Champions League, and the second tier Europa League.
However, Associated Press reported that the clubs involved in either competition could be set for an even greater share of the takings as Uefa looks to reduce the class gap between the top and bottom teams.
Whilst Real Madrid received over €57m for winning the Champions League last season, the teams who played in the Europa League had €40m distributed amongst them for their involvement.
Karl-Heinz Rummenigge, chairman of the ECA, said that it is in a strong position to move forward with this notion.
"The European football family is very strong, united and fortunately wealthy as well," said Rummenigge, who is also chairman of German powerhouse Bayern Munich.
Rummenigge also confirmed that the money collected from the Financial Fair Play fines from the likes of Manchester City and Paris Saint-Germain, will be distributed amongst the other 70 continental competitors, who will each receive €265,000.