Uefa will investigate reports of racial abuse directed toward players in two European Championship matches, the governing body have announced.
Reports emerged following Spain's draw with Italy that striker Mario Balotelli was the victim of racist chanting from a section of the opposition support, while Czech fullback Theodor Gebre Selassie claimed following the defeat to Russia that he had noticed similar abuse directed at him.
Both incidents have not been officially reported to Uefa by either Italy or Czech Republic, but Uefa have reacted to reports of both cases by stating they will conduct a full report.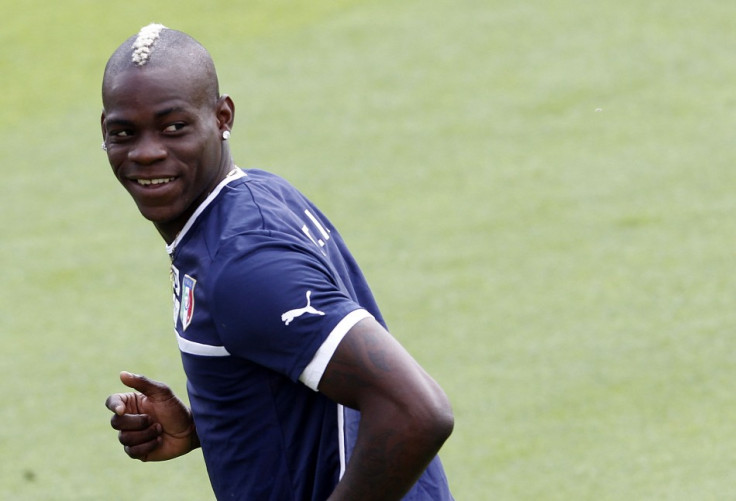 "Following the provision of new independent information today, regarding the two cases of alleged racist chanting in the Spain-Italy and Russia-Czech Republic matches, Uefa is now conducting further investigations," a Uefa statement said.
"There are, however, no disciplinary proceedings opened at this moment in time."
The move comes after Uefa refused to act on reports of racial abuse directed towards members of the Netherlands squad during their training session in Krakow last week.
The Dutch Football Association (KNVB) did not submit an official complaint, but Uefa promised to act upon future acts of racism at training sessions.
Both episodes are the first racially motivated incidents of the tournaments, but follows a spate of charges from Uefa concerning the behaviour of supporters from four countries.
Mino Raiola, Balotelli's agent, says the reaction of Uefa president Michael Platini to reports of racism was poor.
"I have to say that the reaction of Uefa to what Mario said was very strange and I would have expected a different reaction," he said.
"Mario has had this problem before and in Italy we have a saying: Racism is ignorance.
"Mario is the kind of lad where this kind of abuse glides off his back, but I was very disappointed with what Michel Platini said, and a lot of people are with me on that. I can't say I'm surprised by the reaction, though.
"I don't believe Platini has done anything to improve the game or help the position of players - as his reaction to Mario shows."
Gebre Selassie was keen to dismiss the incidents during Czech Republic's game against Russia.
"I noticed that," Gebre Selassie said of the abuse.
"It was nothing extreme. I've experienced much worse. Personally, I'm ready to put it behind me. I see no reason to discuss it with the media."
Fears that racism could take centre stage at the European Championship were sparked by the BBC's Parorama program prior to the tournament, which exposed the problems in Polish and Ukrainian domestic football.