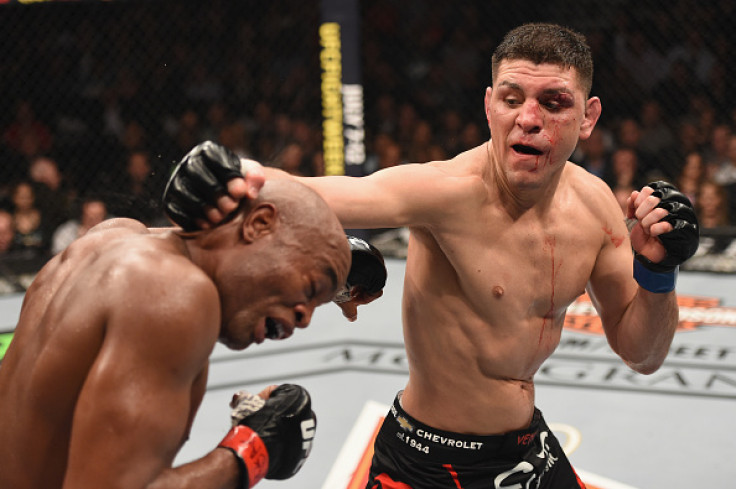 UFC has been plunged into a drug scandal after main event fighters Anderson Silva and Nick Diaz both failed drug tests.
Silva made a triumphant return to the sport at Las Vegas's MGM Grand Arena on Saturday, Januray 31, when he defeated Diaz in a points victory at UFC 183.
But the fight has been overshadowed after Silva tested positive for anabolic steroids, while Diaz was positive when tested for marijuana.
The revelation was further complicated when it emerged Silva had provided a positive sample for drostanolone and androstane to the Nevada Athletic Commissionas as long ago as 9 January.
However, the sample was not returned until Tuesday, three days after the mixed martial arts fight.
Diaz's positive results for marijuana metabolites were the third of his career after failing tests in 2007 and 2012.
The Nevada state commission is likely to rule the fight a no-contest.