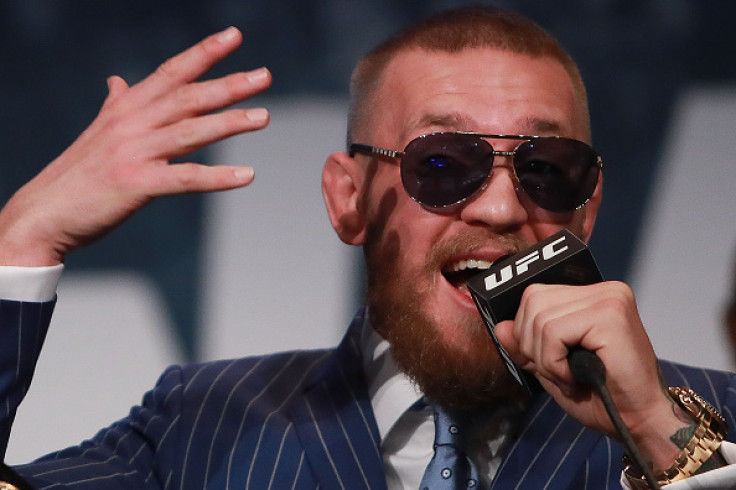 Former UFC welterweight champion Matt Serra said he prefers watching Conor McGregor fighting Tony Ferguson in the octagon than seeing him compete in a boxing fight with Floyd Mayweather.
McGregor and Mayweather have both shown major interest in a boxing super fight, though nothing has come to fruition as of yet.
It has led to criticism of the lightweight champion McGregor as many feel he should be defending his belt in the UFC, with welterweight champion Tyron Woodley being of the belief that the Irishman is scared to fight real contenders in the company.
Following the cancellation of his fight with Khabib Nurmagomedov at UFC 209, Ferguson — who is on a nine-fight winning streak — has made no secret of his desire to challenge McGregor, publicly calling him out and stating that he is next.
Serra, one of only two men to defeat Georges St-Pierre in the octagon, commented on a potential fight between the two lightweight fighters.
"How about Tony Ferguson saying what's next for him?" Serra said on his UFC Unfiltered podcast with Jim Norton. "He's saying Conor's next: 'I hear he might be next, there's nobody else in line buddy, I just want to fight, I'm ready to go.'"
"But when he says 'I hear he might be next' he might just be starting that rumour to get that fight going. Maybe not, maybe he might be next."
When Norton stated that the UFC should make that fight happen, Serra said that a boxing super fight between McGregor and Mayweather means nothing in terms of the result.
"I can give a s*** less about Conor boxing," Serra added. "I really can. Unless Conor beat him [Mayweather] which would be most unlikely in a boxing match, it just means absolutely nothing."
"He beats Conor, Conor could still be like 'Alright, you beat me in boxing but I'll still kick your a** in a real fight' so it doesn't really mean much to me."