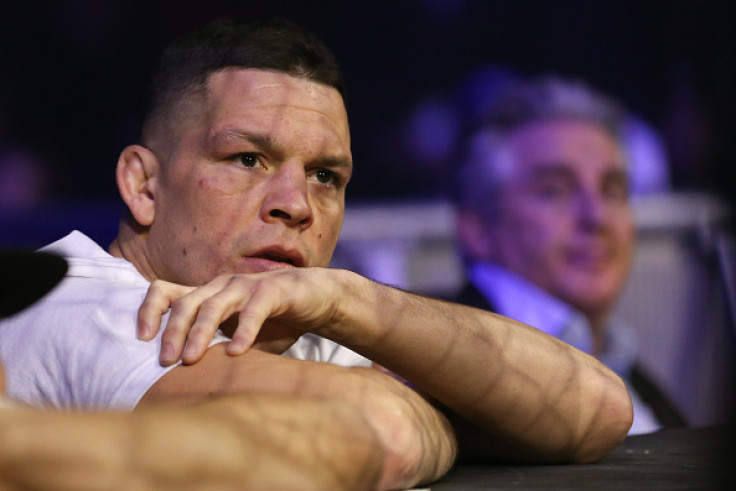 Nate Diaz believes longtime rival Conor McGregor has a chance, albeit a slim one, against Floyd Mayweather if they ever lock horns in a boxing match.
The Irishman has been petitioning for a boxing super fight with Mayweather ever since winning the lightweight title at UFC 205, an interest later reciprocated by the five-weight boxing champion.
Many within the MMA community, including fighters, however, believe the inexperienced McGregor has no chance against a seasoned and undefeated boxing legend in Mayweather.
With the fight being on and off, Diaz is of the belief that the whole super fight idea is a publicity stunt but did admit that McGregor has a chance if the bout ever comes to fruition.
"I think it's a publicity stunt, but my take on a boxing match between the two, I think McGregor is good and he's got a good chance of making something happen in (the first) two, three rounds," Diaz said on Andre Ward's Comcast Sports Net show, "If anything, two or three rounds.
"He's got an amateur style. Good movement, good punches for six, eight minutes, but that's too amateur for Mayweather. I'm just saying he's got a puncher's chance if anything."
Diaz, who has been in the octagon with McGregor longer than any other fighter, was on the receiving end of McGregor's deadly left hand, getting busted open in both their fights. However, the Stockton native also believes that the 28-year-old's amateur style could lead to his downfall.
"But as far as skill and technique, he's got an amateur style," Diaz added. "Anybody can be good for nine, six or seven minutes... anybody. And they all have that puncher's chance."
"But this guy [Mayweather] is ready to go round after round and he's going to be a hard person to get a hold of. I think it's going to be a rough one."
Diaz is not the only UFC fighter who thinks McGregor has a chance as Artem Lobov believes Mayweather would not make it past the sixth round against the Irishman.