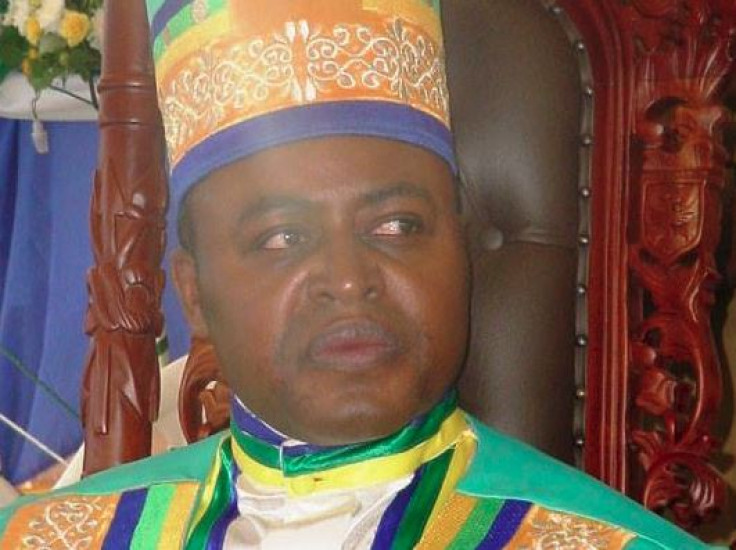 A Ugandan regional king, Charles Wesley Mumbere, was yesterday (13 December) charged with terrorism, aggravated robbery and attempted murder during a court hearing in the eastern town of Jinja, Uganda.
The regional king of Rwenzururu was arrested last month following a weekend of violence in the flashpoint town of Kasese, in the western Rwenzori region.
The 26 and 27 November violence was sparked when Royal Guards – volunteers who provide security to the king – allegedly attacked several police posts, killing officers. In response to the attacks, Ugandan authorities launched an offensive against Royal Guards and a raid on Mumbere's palace, in which more than 80 people died.
While Mumbere faces charges over the murder of a police officer in March, it remains unclear whether the terrorism charges relate to this incident, or last month's violence. The king was remanded in custody until 28 December in Jinja.
Twelve others, including Royal Guards and a witch doctor, have also been charged, and not been asked to plead.
Following the violence, human rights campaigners including Human Rights Watch urged the Ugandan authorities to investigate the conduct of security forces after they killed dozens of people and arrested at least 139 following the clashes in Kasese.
Who is Charles Wesley Mumbere?
The monarch of the Rwenzururu kingdom rules over the Bakonzo ethnic group and inhabitants of the Rwenzori Mountains. The Bakonzo are a Bantu-speaking group of people who live across both western Uganda and eastern Democratic Republic of Congo (DRC)'s North Kivu province.
According to Kasese local Edwin Mumbere, of the Bayanda Agape Foundation, the 300,000-strong Bakonzo kingdom has had tense relationships with both the neighbouring Bwamba kingdom comprised of ethnic Bamba people and the central government of Kampala.
The Ugandan government accuses Mumbere, 61, of initiating, recruiting and training militias that are part of a secessionist movement to found the so-called Yiira, or Yira state – a movement that is facing the issue of land disputes.
King Mumbere, whose Royal Guards have been blamed for the recent spike in violence against security forces in the area, has denied he or his supporters have any links to the "secessionist group", and denied any involvement in the violence.