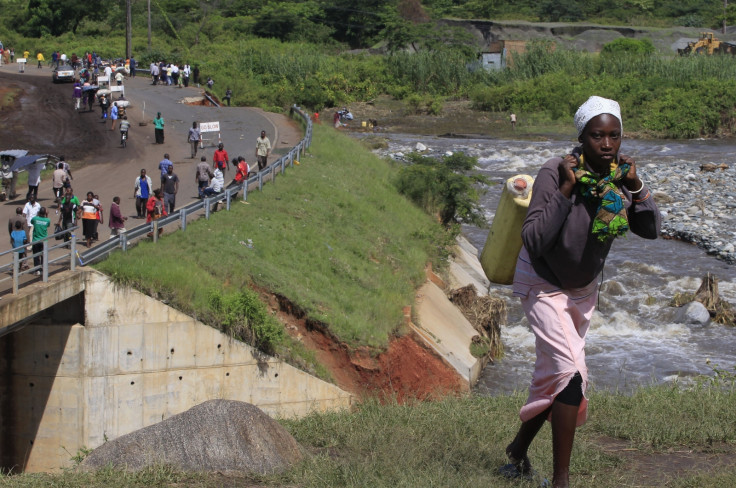 Human rights campaigners have urged the Ugandan authorities to investigate the conduct of security forces after they killed dozens of people and arrested at least 139 following clashes in the flashpoint town of Kasese, in the western Rwenzori region.
The 26 and 27 November violence was sparked when Royal Guards – volunteers who provide security to the customary king in the Obusinga bwa Rwenzururu (Bakonzo) kingdom – allegedly attacked several police posts, during which raid at least 14 officers were killed.
In response to the attacks, Ugandan authorities launched an offensive, killing 46 Royal Guards and arresting 139 others, according to police officials.
Why is there violence in Rwenzori region?
Located in western Uganda, the Kasese district has been the site of past violence.
The Bakonzo cultural kingdom has historically had tense relationships with both the neighbouring Bwamba kingdom comprised of ethnic Bamba people and the central government.
In February and April 2016, members of the Bakonzo and Bamba ethnic groups clashed following contested local elections and political infighting. At least 30 people died.
During the following law enforcement operations, Ugandan authorities killed at least 17 people. One police officer and two soldiers were also killed.
Meanwhile, community leaders claim the government is failing to address a number of concerns, including land conflicts and high unemployment rates among ethnic Bakonzo.
In July 2014, local media reports suggested that after members of the Bakonzo people attacked police and army posts, government security forces killed at least 100 people in reprisal killings.
There has been little or no investigation of the conduct of government forces in these violent episodes or into the arrests of hundreds of civilians, HRW claims.
"The events on November 26 and 27 are yet another tragic loss of life in the Rwenzori region, which has already suffered many deaths," said Maria Burnett, associate Africa director at Human Rights Watch (HRW). "The government needs to investigate and put equal effort into prosecuting crimes by both sides, including government security or intelligence forces, and address grievances in the community, or the violence in the region may ignite again."
HRW has previously raised concerns about the possible involvement of government forces in reprisal attacks and torture following acts of inter-ethnic violence in the region. The rights group has also warned against the "limited protection for civilians" during authorities' law enforcement operations.
At 29 November, many details of the violence, including the total death toll, remain unclear as access to the area is forbidden to local residents, and press.
On 27 November, photographs of what appeared to be dead bodies, some of men with their hands tied behind their backs, were shared on social media. IBTimes UK could not verify the authenticity of the images. HRW confirmed that authorities have blocked access to the area around the king's palace in Kasese, and that "families are not being permitted to collect bodies".
Prominent KTN journalist, Joy Doreen Biira, was arrested in Kasese, her hometown, and she was charged with "abetting terrorism" before being released on 28 November following international outcry. Police allege she was not permitted to photograph some events during the violence.
"Journalists should be able to report on events of public interest without fear of arrest or intimidation from state forces," HRW said, adding that prosecuting authorities should investigate all instances of lethal use of force by security forces.
The king, Charles Wesley Mumbere, was arrested and is currently held in Jinja, Eastern Uganda, but police are yet to confirm what charges will be brought against him.
"All those arrested should be brought before a court of law within 48 hours or released, and everyone, including government troops and their commanders, should face investigations into their conduct that led to the deaths."
UPDATE
29/11/16 16:00 (GMT)
The death toll has risen to 87 after weekend fighting in Rwenzururu kingdom, Uganda's police confirmed. Twenty-five more bodies have since been recovered, according to AFP reports.
The Ugandan monarch, Charles Wesley Mumbere, has been charged with the murder of a police officer on 24 March 2016, but is yet to be charged with offences related to weekend clashes, said the BBC.