Ugandans say they have 'lost patience at autocratic reign' of President Yoweri Museveni
Dozens of Ugandans gathered in front of their embassy in Central London on 9 March before walking down to the UK Prime Minister's office to voice their frustration at what they described as David Cameron's "silence" surrounding their president Yoweri Museveni's "fraudulent" victory in the 18 February elections in Uganda.
Museveni rejected fraud claims and celebrated three decades in power.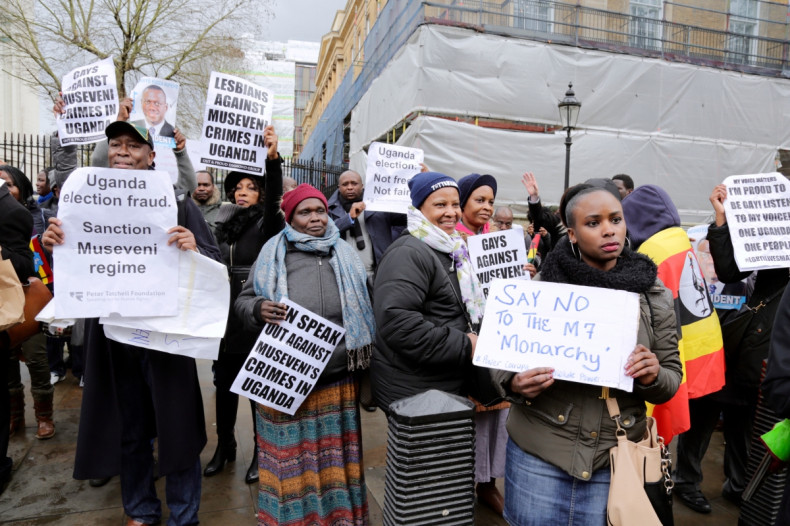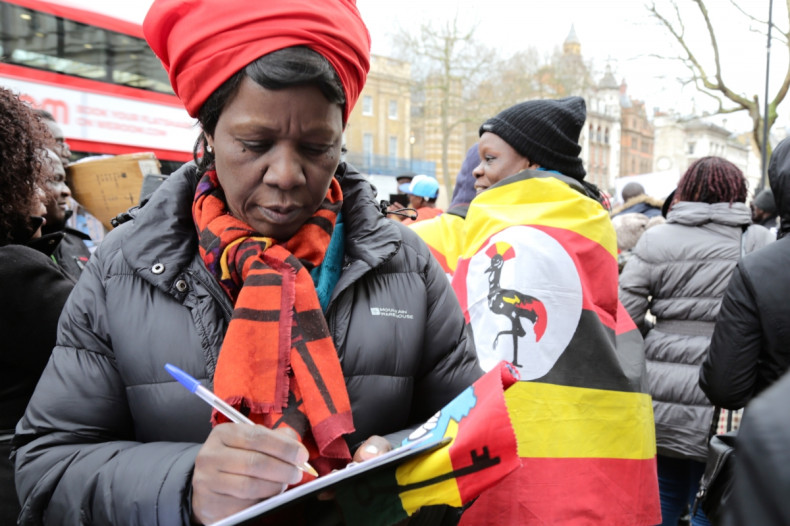 A young demonstrator, Zuena, 32, told IBTimes UK she never used to be engaged in politics, because she said she did not have the courage until recently. "For the elections five years ago I did not do this kind of thing, but I have and we have now lost patience."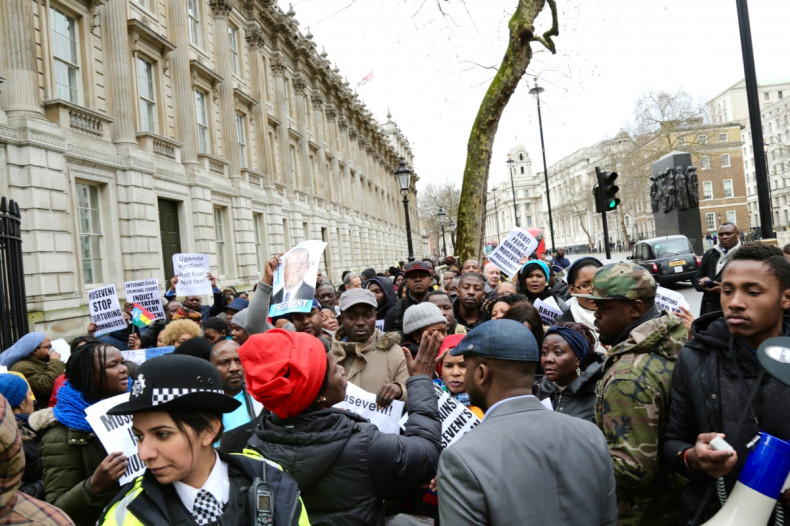 The young woman said that, while she eager to see change in her country, she insisted Ugandans "need a peaceful transition after three decades of Museveni". She added: "I remember the war and I don't want to go back to that turbulence."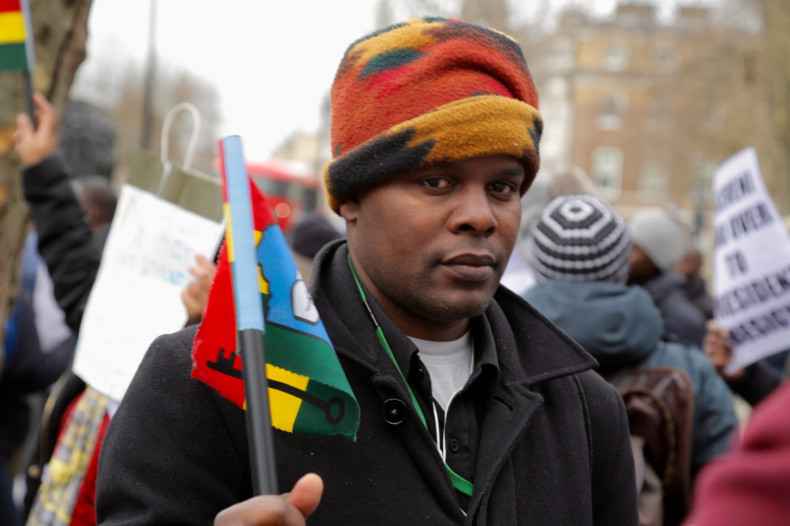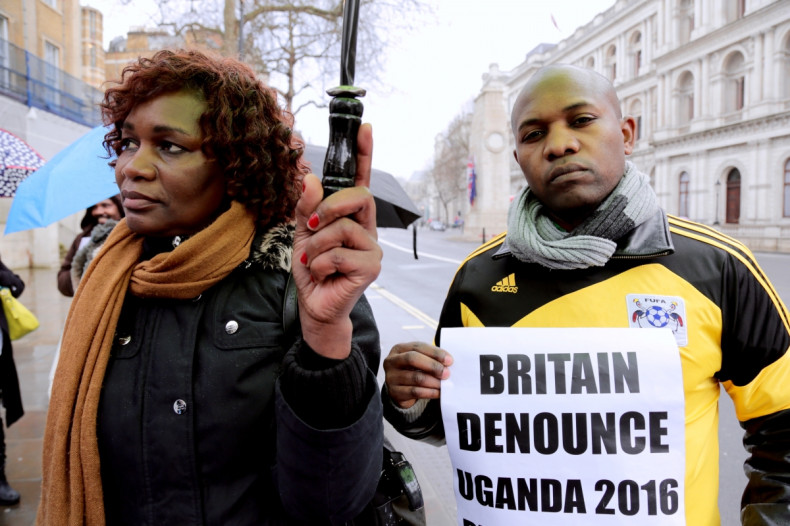 Not standing far from Zuena, another demonstrator, Joseph, who is 38, agreed. He explained how worried he is about the "situation shifting" because Ugandan people are, he claimed, angry and frustrated. "[If nothing is done], it's going to start, it's brewing. Remember Rwanda and Burundi – people will soon start fleeing their homes to the Democratic Republic of Congo (DRC), Tanzania and Rwanda if the human rights abuses continue," he said, referring to alleged arbitrary arrests and detentions.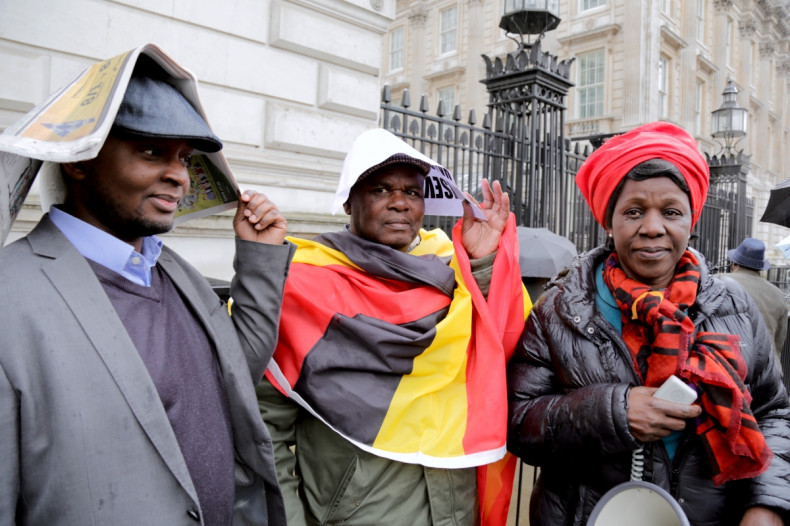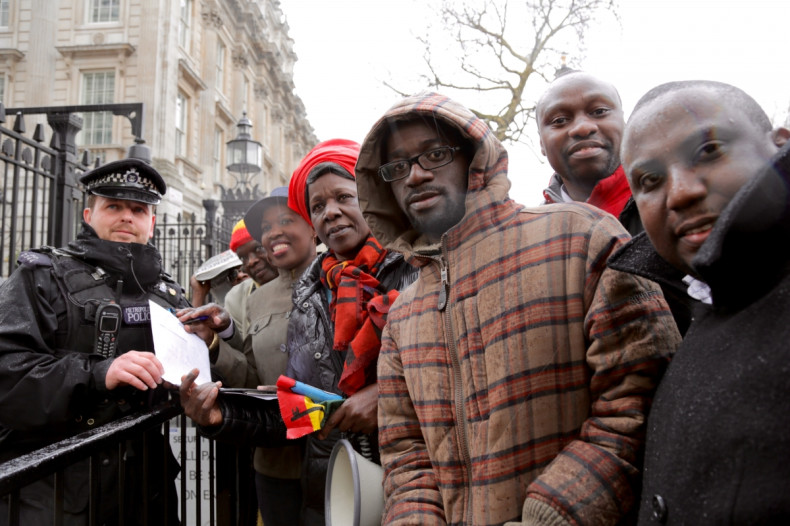 Margaret Opio, who is a producer of Voice of Uganda Radio – an online podcast – meanwhile, said the UK government, along with the international community should "give the ability to Ugandans to transition peacefully", which she insisted has "barely ever happened without violence" in the past.
"You must understand that we are keen for democracy. We stand as one now, for all Ugandans to find the solution. Anyone who supports the Ugandan government should know that."