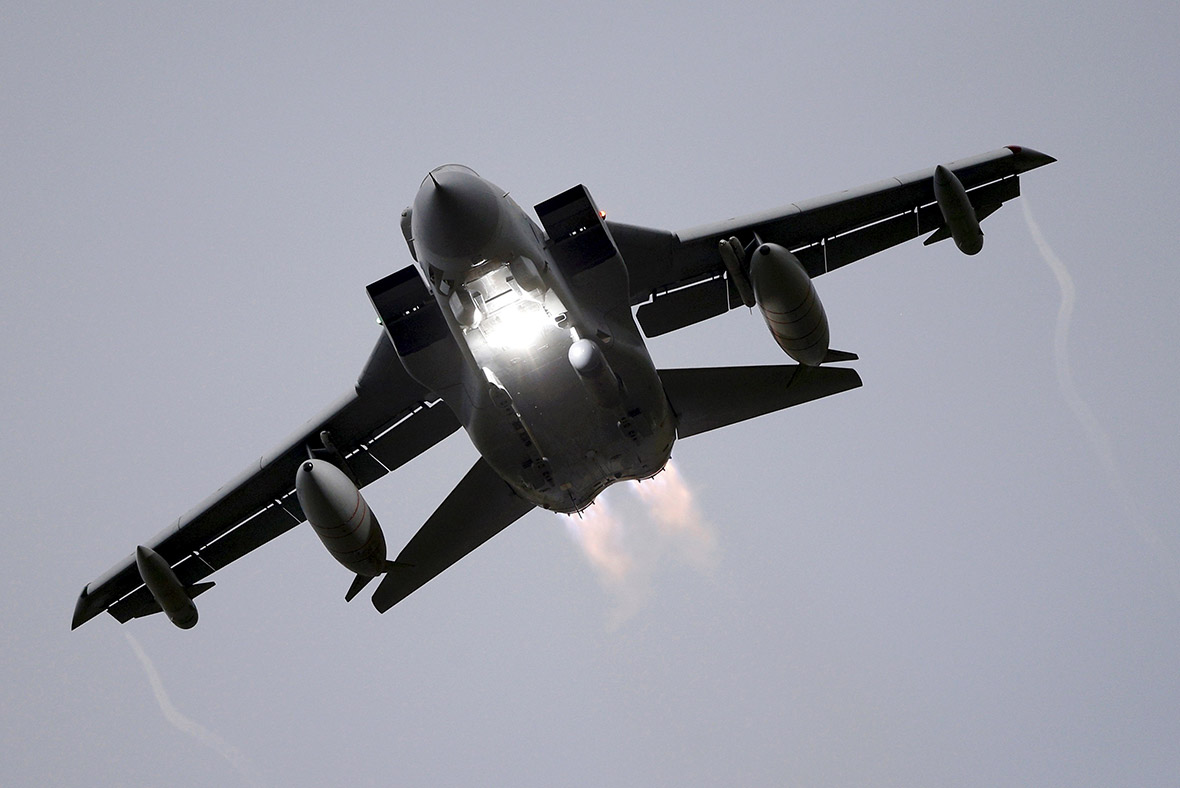 Britain's Ministry of Defence has confirmed it will double the RAF's firepower in Syria after the House of Commons backed David Cameron's bid to take the fight to Islamic State (Isis) militants in its jihadi heartland.
Six Typhoon jets will join the eight Tornado GR4s already in Cyprus plus two more of the British-made warplanes, which were a key player in the British and French intervention in Libya in 2011. They will be joined by a Voyager, used for refuelling, and a fleet of US-made Reaper drones.
A MoD spokesman would not reveal how many of the unmanned Reapers are currently being used by the British forces out of bases in Cyprus and Greece but the Guardian reports a figure of 10. Reapers have been used in Iraq already, including in the attack that took out British IS fighter Reyaad Khan in September. They can fly at 230mph with a range of over 1,150 miles.
The primary unmanned aerial weapon of the US military, the Reapers are controlled by staff in Waddington, Lincolnshire, and have been used widely in Afghanistan. It was an US drone that in 2011 targeted the convoy of Muammar Gaddafi as he tried to escape Libya. The US operates more than 7,500 drones and the unmanned Reapers now make up more than 40% of Department of Defence aircrafts.
Reapers have been equally controversial, blamed for civilian deaths in both Pakistan, where they are used to targeted al-Qaeda, and Yemen. The Bureau of Investigative Journalism has monitored drone use in the Middle East by the US and found there have been 491 US strikes in Somalia, Yemen, Pakistan and Afghanistan.
As for the armoury, Tornados are armed with British-made Dual-Mode Brimstone air-to-surface low collateral precision-guided missiles and Paveway IV 500lb laser/GPS-guided bombs. The planes also have a 27mm cannon. Reaper drones carry American-made AGM-114 Hellfire precision missiles and GBU-12 500lb laser-guided bombs.
The MoD would not confirm the cost of the weapons but the Guardian reported on 2 December that Brimstone missiles cost $100,000 each, Paveway IV bombs £30,000 and Hellfire missiles £71,300 a piece.