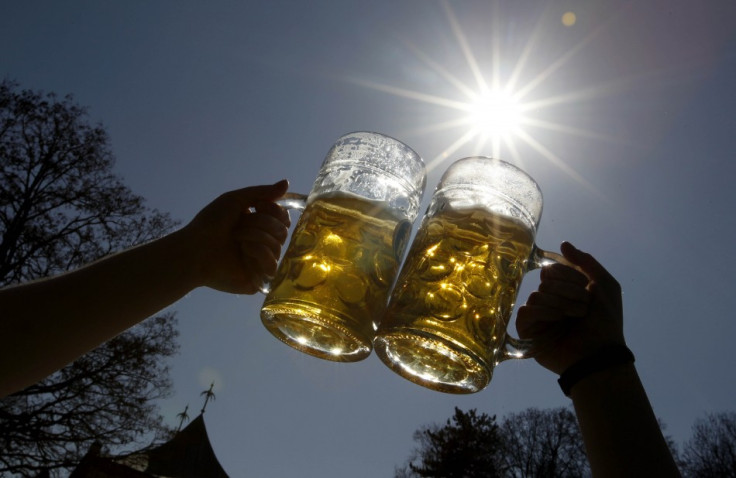 The UK beer consumption was down nearly six percent in the second quarter despite strong sales during two big celebrations - the Euro 2012 and the Queen's Diamond Jubilee - revealed new sales figures from the British Beer and Pub Association's (BBPA) quarterly Beer Barometer report.
The BBPA cited bad weather and tax hike as the reasons for the lower sales. Beer duty was hiked to five percent in the March 2012 budget, an increase of two percent above inflation until 2014/15.
The tax rise failed to bring in any extra revenue to the treasury despite the two major events, said Brigid Simmonds, chief executive of the BBPA.
"The Chancellor can't change the weather, but he can stop the misguided beer tax hikes that are damaging the sector and doing virtually nothing to help tackle the deficit. The very marginal rise in beer duty revenues the government is achieving is being all but wiped out by a fall in income from employment and other taxes," said Simmonds.
"There is growing public concern over its effect on brewing, pubs and jobs, and we do need urgent action," he added.
A study by Oxford Economics for the BBPA shows that the five percent tax rise will generate only £92m in extra revenues which will be offset by loss of employment and the resulting social security spending.
Nearly 5,000 job losses are expected in the sector.
According to the second quarter Beer Barometer report, overall beer sales fell 5.3 percent in both pub and high street in the April to June quarter compared to the same period in 2011. On trade sales were down 4.6 percent while the off sale trade recorded a 5.9 percent decline.
The decline means beer drinkers consumed 115 million fewer pints of beer compared to the same period last year.
An e-petition seeking an end to the punitive tax rises has already crossed 68,000 signatures and is expected to go past 100,000 shortly, to trigger a parliamentary debate on the action.