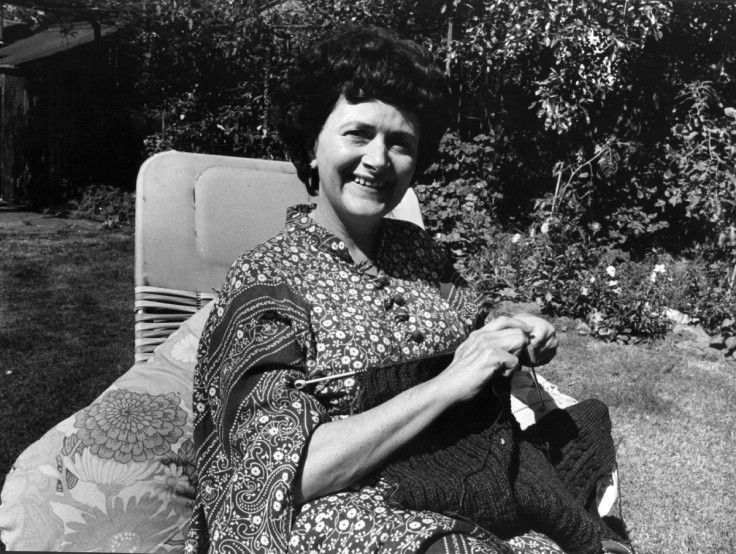 Britain's most famous brothel madam, Cynthia Payne, has died aged 82, her family has said. Payne was known for being taken to court for running a brothel in Streatham, south London, and her life was immortalised by Julie Walters in the feature film 'Personal Services'.
She served six months in prison, reduced from 18 months after an appeal, after a 1980 trial for keeping a brothel at her home in Ambleside Avenue. The book 'An English Madam' by Paul Bailey was based on her life.
Once-dubbed 'Madame Cyn', she hit the headlines in 1978 when police raided a sex party at her home to find elderly men paying for services with luncheon vouchers. After serving prison time she was subsequently cleared at a further trial in 1987. She said at the time: "This is a victory for common sense. But I have to admit all this has put me off having parties for a bit."
Galvanised by the result of the second trial, she decided to run for office in her local ward: "I was determined to change Britain's archaic sex laws. This was the motivation behind my standing for parliament as a candidate for the Payne and Pleasure Party in the Kensington by-election in July 1998."
On her website she describes her rise to fame saying: "I hit the headlines in 1978 when the police raided my home along a pleasant tree-lined avenue in suburban Streatham, interrupting a sex party that was in full swing.
"For months afterwards, the media would write of queues of middle-aged and elderly men waiting to exchange their 'luncheon vouchers' for food, drink, friendly chat, striptease shows, and a trip upstairs with the girl of their choice. Vicars, MPs and lawyers were amongst those who considered me to be the best hostess in London."
The comedy drama Wish You Were Here, made in 1987 was partly based on her story and Mrs Payne stood for Parliament twice, failing to secure 1% of the vote. In later life she made a living as an after-dinner speaker and in 1992, she completed a three week season at the Edinburgh Fringe Festival.