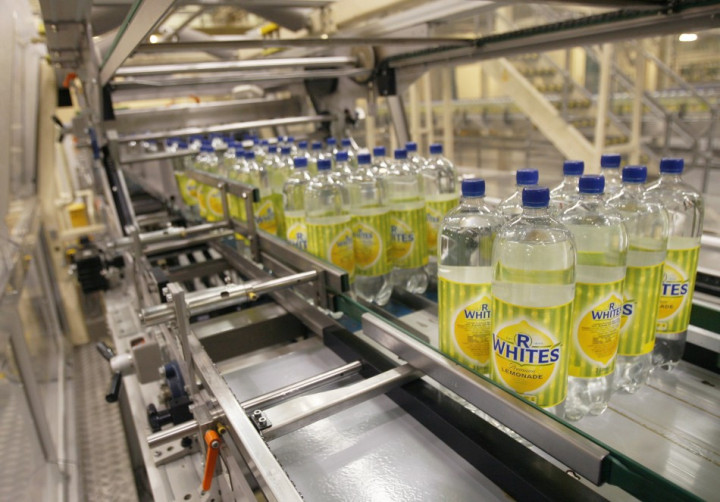 Britain\'s Competition Commission has provisionally cleared the proposed merger of drinks makers Britvic and smaller rival AG Barr.
However, Britvic could now demand new deal conditions, when it sits down to discuss the terms of the merger.
Britvic Chairman Gerald Corbett said the group is now in a \"different place\" from when it had agreed to the terms of the planned merger.
\"The cost savings from merging are less, we are performing better, we have new management and we have a new strategy to deliver good growth internationally as well as in the UK,\" Corbett said.
\"These are among the issues the board will reflect on in August once the Competition Commission\'s (CC) conclusions are known in order to ensure that it acts in the best interests of Britvic\'s shareholders.\"
On the other hand, an AG Barr statement welcomed the Commission\'s decision and said the company believes the provisional ruling is a positive step.
Britain\'s Competition Commission said the proposed takeover of Britvic by AG Barr is \"not expected to result in a substantial lessening of competition and would not cause wholesale prices to increase significantly.
\"The CC\'s assessment, and the views of most retailers and other customers of the merging companies, suggested that the two companies\' brands were not close competitors,\' said a statement on the Commission\'s website.
The Commission is expected to publish its final report by the end of July.
Britvic\'s merger with AG Barr, the maker of orange fizzy drink Irn-Bru, hit a hurdle in February with the Office of Fair Trading asking Britain\'s anti-trust watchdog to examine the deal, owing to competition concerns over certain brands. The merger would reduce the number of key players in the UK market, from three to two, the other big player being Coca Cola.
Since then, Britvic has introduced a cost savings plan and announced plans to tap the vast Indian market with its Fruit Shoot brand, after reporting a 27.6% growth in profit for the 28 weeks ending 14 April, 2013.
Britvic said in May it aims to cut £30m (€35m, $47m) in costs annually by 2016.
To get there, it proposes to combine its British and Irish operations under a single leadership team and shut down two factories in Britain and a warehouse in Northern Ireland.