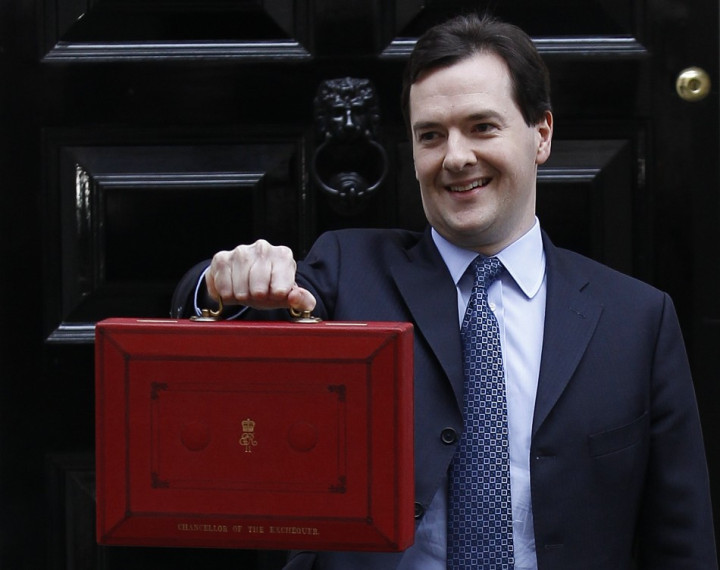 There are few safe bets for Chancellor George Osborne's Budget 2013, but that has not stopped Britain's bookies.
William Hill is offering 4/6 on Osborne's Budget speech lasting for 55 minutes or more and 11/10 on shorter than that.
"Less may be more, but we are reckoning on this Budget taking its time to unfold," said William Hill's spokesman Graham Sharpe.
In the sartorial stakes, they have Osborne wearing blue, his party's colour, around his neck for the speech at 5/4 - the favourite.
Bookie Coral has a blue tie at evens, and both under 56 minutes in speech length and over at 10/11.
William Hill has it at evens that Osborne will take no sip of liquid while at the dispatch box, with Paddy Power taking the opposite line - 12/1 that the glass will not touch his lips during the speech.
On the less trivial matter of policy, William Hill has VAT to stay at 20 percent at 1/100, with 16/1 it will be changed.
Fuel duty to be frozen, with no rise for three months, is 1/4 for yes and 11/4 for no.
For the basic rate of income tax to remain at 20 percent it is 1/100 yes and 16/1 no.
Punters are also backing Osborne to still be in the Treasury by the next general election. He is 2/1 to be out on his ear, but 4/11 to stay put as chancellor.
Over at Ladbrokes there is the Budget "buzzword bingo" for those who want a stab at guessing the rhetoric.
Osborne is evens to use the phrases "Budget for growth" and "tough decisions", as well as "stimulus".
Generously long are "mansion tax" at 12/1, "green shoots" at 16/1, and "Twitter" at 25/1.
Longer, but perhaps too short, are "Neoclassical Endogenous Growth Theory" at 66/1 and "Bullingdon" at 100/1.
Similarly, Paddy Power has a market open on clichés, with "austerity" and "Labour Party" the two front-runners at evens.
Outside shots include "It's all Gordon Brown's fault, anyway" at 50/1 and "I offer my resignation" at 66/1.
On policy, Paddy Power has a corporation tax cut at 1/10 for yes and 5/1 no.
Osborne will deliver his Budget 2013 speech to the House of Commons on March 20.
---
Follow @shanecroucher