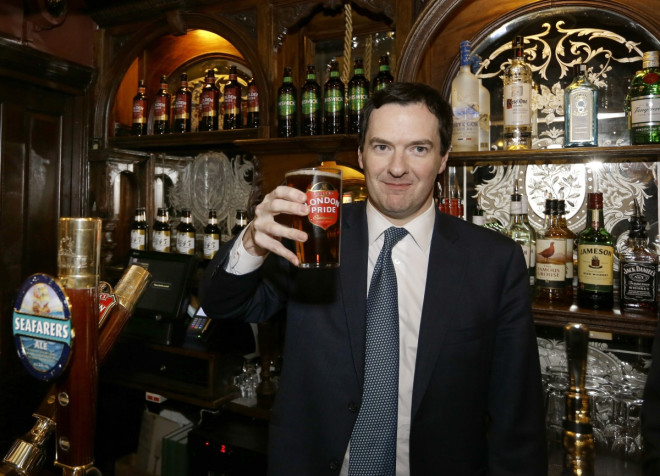 UK Chancellor George Osborne has been given a boost, as the country's economy grew by 0.7% in the fourth quarter of 2013, following a rise in household spending.
According to official figures, GDP is estimated to have increased by 1.8% in 2013, compared with 2012, revised down 0.1% from the previously estimated 1.9% increase.
The Office for National Statistics (ONS) said household spending rose by a strong 0.4% on the quarter.
The research body explained household expenditure and net trade also contributed strongly to growth in Q4.
The UK economy saw a big upward revisions to business investment, which has now grown by 8.7% on a year ago – giving weight to Osborne's economic policies.
"It's encouraging that business investment grew strongly in the fourth quarter and is now up by 8.7% on a year ago," said a HM Treasury spokesman.
He added: "The government's long term economic plan is working, but as the Chancellor said last week the recovery is not yet secure.
"The Budget next month will do more to support investment and exports, and the biggest risk to the recovery would be abandoning the plan that's providing economic security for hardworking people."
The research body also revealed that between Q4 2012 and Q4 2013 GDP in volume terms increased by 2.7%, revised down 0.1% from the previously estimated 2.8% increase.
The ONS explained GDP in current prices was estimated to have increased by 1.9% between Q3 2013 and Q4 2013.
The figures comes after Bank of England (BoE) official Professor David Miles said the UK economy is approaching a "turning point", where real wages are catching up with the cost of goods.
Miles, who has sat on the central bank's interest rate setting Monetary Policy Committee (MPC) since 2009, told BBC Breakfast that real incomes have steadily declined year after year.
But CPI inflation (1.9%) has now come closer to yearly total pay growth (1.1%), marking a shift in wage settlements.
Miles explained he expects wage growth to eventually outstrip inflation as the country's economic recovery continues.
"It has been an extraordinary period and an extremely painful period for five years where incomes have been falling," he said.
However, the BoE official warned that the UK may not get back to its pre-recession interest rates for a long time to come
Miles also ruled out a sudden increase in interest rates, which are currently at historic lows of 0.5%.