Optimism about the labour market triggered a modest rise in UK consumer confidence in November, a fresh survey has suggested.
The YouGov/Centre for Economic and Business Research (CEBR) consumer confidence index rose to 109.4 from 109.1 in October.
This represents the smallest monthly change in the index in eight months and is well short of the 113.6 score recorded before the EU referendum in May.
A score above 100 means more people are optimistic than pessimistic.
Four of the eight underlying measures of the index rose over the past month, with consumers' assessment of job security and workplace activity improving modestly.
The poll, compiled from over 6,000 interviews, also revealed that consumers were less confident over the outlook for their household finances and housing value.
"Whatever 2017 may hold, the signs are that consumers are showing themselves to be relatively buoyant, for now at least," CEBR director Scott Corfe said.
"Unemployment is low and retail sales suggests that despite all the gloomy talk Brexit has yet to impact the high street. The housing market is also steady, though there is a sense that a modest slowdown is on the way."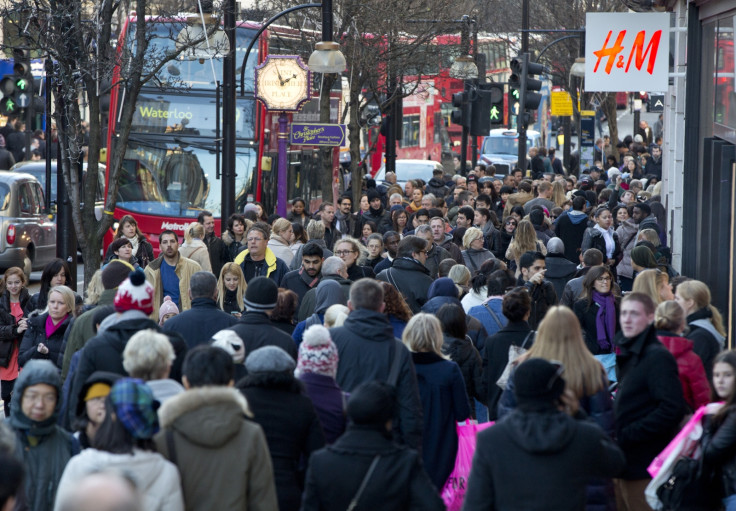 Stephen Harmston, head of YouGov, added: "Consumer confidence is proving to be resilient with improvements in job security and workplace activity making up for falls elsewhere.
"However, welcome though this is, we shouldn't ignore the clouds on the horizon: both backward and forward-looking household finance measures dropped for the second successive month.
"While the declines are relatively small at the moment, they are ongoing and will be monitored closely over the coming months."
On 28 November, a separate report from the CEBR warned that renegotiating trade deals with the European Union on a sector-by-sector basis after a hard Brexit could take at least 25 years to complete and damage the UK economy.
Prime Minister Theresa May has said she will trigger Article 50 of the EU's Lisbon Treaty to start formal Brexit talks by the end of March 2017.