Commodities round-up: Oil market volatility rises as Saudi minister says Opec cut may not be needed
Opec seeks solutions as ministers' meeting nears with oil benchmarks well below $50 per barrel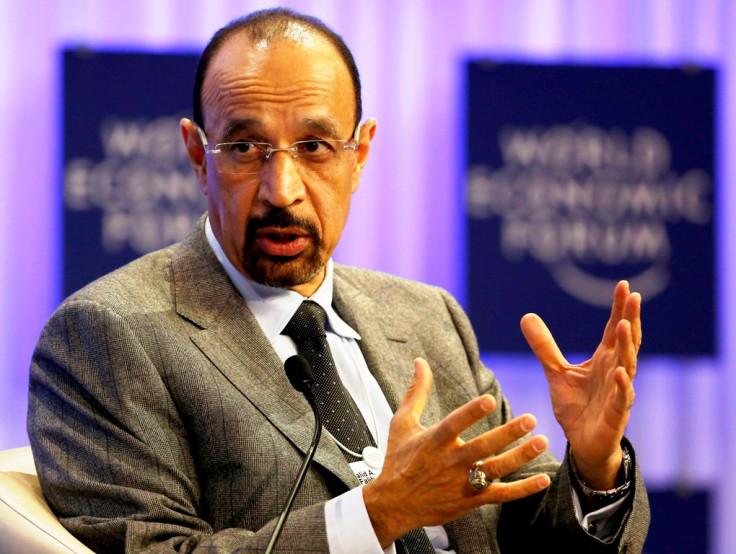 Crude futures saw wild fluctuations on Monday (28 November) after Saudi Arabia's oil minister, Khalid Al-Falih, said that a deal to cut Opec production might not be necessary. His comments come ahead of the cartel's meeting of ministers due to be held on 30 November.
Speaking to Saudi newspaper Asharq al-Awsat, Al-Falih said: "We don't have a single path which is to cut production at the Opec meeting. We can also depend on recovery in consumption, especially from the US.
"We expect demand to recover in 2017, then prices will stabilise, and this will happen without an intervention from Opec."
Al-Falih's comments triggered an intraday sell-off in European markets. However, the declines were subsequently reversed in US trading on a day of extreme price swings. Saudi officials in Vienna declined to comment on the minister's remarks.
At 8:53pm GMT, the West Texas Intermediate (WTI) front month futures contract was up 1.74% or 80 cents to $46.86 per barrel, partially reversing a 2% decline during European trading hours, while Brent was 1.61% or 79 cents higher at $48.03 per barrel.
Meanwhile, an Opec source confirmed to IBTimes UK that no talks were held between member nations' officials and representatives from non-Opec oil producing nations in Vienna after the Saudis pulled out of the meeting.
Instead, another round of internal Opec talks have been triggered ahead of the ministers' summit, aimed at discussing the participation of Iran and Iraq. The cartel has called upon Russia to cut its production, but the Kremlin has so far only committed to freezing it.
Jodie Gunzberg, Global Head of Commodities and Real Assets at S&P Dow Jones Indices, said Opec remains in a tough place given the amount of oil in the market. "I still don't see a deal heavily impacting the global fundamentals. It may be too little too late and may actually lengthen the rebalancing because Opec would be cutting from all time high output. Even a fully implemented cut would leave Opec production near historical highs.
"For context, the last time oil markets were so oversupplied, in 2008, it took six years for excess inventory to turn to shortage. This time, we are arguably only into the second year of the current glut so rebalancing may take a few more years."
The International Energy Agency has said that in the absence of a production cut by Opec, the oil market will take longer to rebalance in 2017, and may extend prevailing oil-surplus scenarios into a fourth successive year.
© Copyright IBTimes 2023. All rights reserved.