Mario Draghi, the European Central Bank president, has warned the UK will "first and foremost" feel the pain of Brexit rather than the eurozone.
Speaking at the European Parliament in Brussels on Monday 28 November, Draghi said that while it was impossible to estimate the full economic impact of Brexit at this point, the single market had been a "fundamental asset" for the UK. It had allowed its banks to make "sizeable savings in terms of capital and liquidity".
He added: "If, in the long run, the risk of a less open UK economy in terms of trade, migration and foreign direct investment were to materialise, there could be a negative impact on innovation and competition and thus productivity and potential output."
The central banker also urged for "clarity on the negotiation process as soon as possible in order to reduce uncertainty", the Financial Times reports.
Eurozone 'sovereignty' vs City of London
He also raised the issue of eurozone "sovereignty" with regards to moves to shift certain types of trading activity to the eurozone area from the City of London.
"Following the outcome of the British referendum, there will certainly be issues of sovereignty in various parts of our payments framework, infrastructure framework, clearing systems and so on," he said.
Draghi also highlighted how previously the UK managed to stop a bid by the ECB to move the clearing of euro-denominated securities away from London and into the eurozone area. The ECB lost the case after the court ruled that such restrictions were not possible under existing EU law.
Cocktail of political risks clouding global economy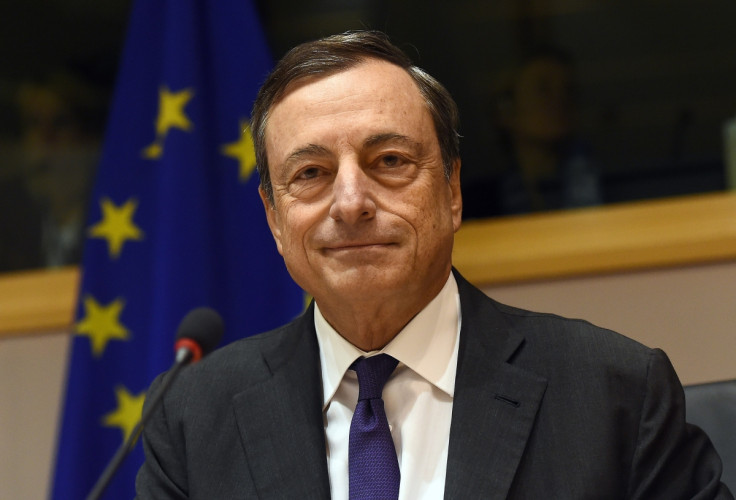 The president also noted the "cocktail of political risks" hanging over the global economy, ranging from the Brexit vote to President-elect Donald Trump. The potential No vote in the Italian referendum also shows that the world is facing "quite profound changes" that would take years to play out, Draghi said.
He assured the lawmakers that the ECB will continue to pursue expansionary policies to underpin growth through the uncertain times ahead. At an ECB governing council meeting next week, policymakers are expected to announce an extension of their bond-buying purchases.
Draghi urged governments to stick to the financial reform that they had embarked on since the 2008 financial crisis, urging them not to be deterred. He said the international community will get an idea of where the Trump administration stands on regulatory co-operation, with several key gatherings of global-standard-setters due to take place in the coming months.
These meetings will show "exactly what the regulatory stance of the new administration will be," Draghi noted.