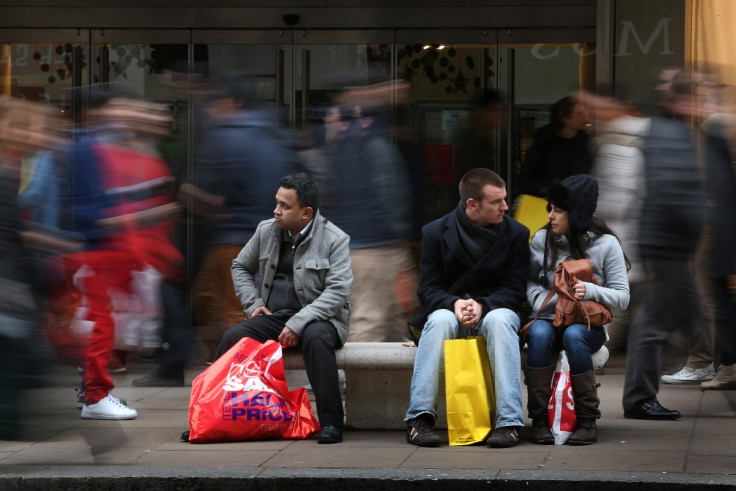 Consumer spending in the UK fell for the first time in nearly four years during May, a new survey has suggested.
Spending fell 0.8% compared to a year earlier following a 0.3% increase in April, a report from Visa and IHS Markit said.
That is the first fall recorded in the index since September 2013, and suggests rising prices and falling real wages are squeezing consumers' pockets.
On a month-on-month basis, spending fell 1.9% during May following a 0.3% increase in April.
The figures were calculated by adjusting Visa credit and debit card transactions for a variety of factors to create a gauge of overall consumer spending.
Four of the eight broad spending categories saw reduced spending volumes in May, with transport and communication and clothing and footwear recording the biggest falls.
Spending on household goods fell 4.1% – the biggest rate of fall since March 2013.
In contrast, spending on miscellaneous goods and services, which include hairdressers and jewellery, increased 7.1%.
"Our index clearly shows that with rising prices and stalling wage growth, more of us are starting to feel the squeeze," said Kevin Jenkins, UK & Ireland managing director at Visa.
"Retailers of non-essential goods were among the worst hit, with clothing and household goods seeing sharp declines in sales.
"The experience sectors continued to record some growth, though at much softer rates, suggesting consumers were reining in their discretionary spending."
The UK's official inflation rate stood at 2.7% in April – up from 2.3% in March and well above the Bank of England's 2% target.
Annabel Fiddes, economist at IHS Markit, added: "The outlook for consumer spending continues to look relatively bleak, with households facing faster increases in living costs and muted wage growth.
"Combined with relatively low levels of consumer confidence, uncertainty around the outcome of Brexit and a slowdown in UK economic growth, it's likely we will continue to see weaker expenditure trends at least in the near-term."