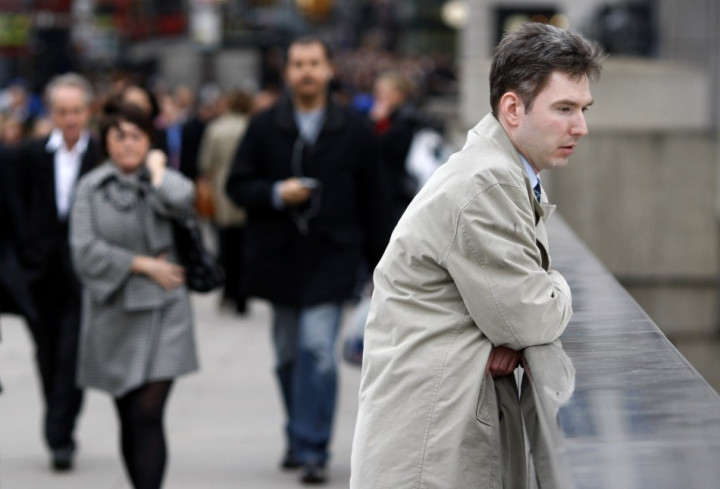 Britain's economy barely grew in the three months to November according to a leading thinktank, compounding fears that the country is slipping into an unprecedented triple-dip recession.
The National Institute of Economic and Social Research (NIESR) said in its monthly GDP estimate that the UK economy expanded by just 0.1 percent in the three months to November.
This follows a series of disappointing data from the start of the economy's fourth quarter, which revealed plunging industrial production, a stagnant services sector, and the construction industry slipping back to a contraction.
"We do not expect such an anaemic economic performance to continue into next year," said the NIESR report.
"Growth is forecast to return in 2013, but not at speeds that will begin to close the UK's negative output gap and bring down the rate of unemployment in that year."
A graph in the NIESR's report shows how this has been the slowest recovery from an economic downturn in modern history.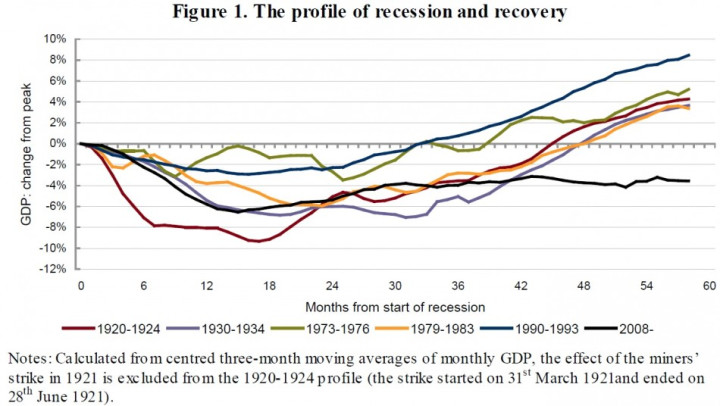 Before the NIESR GDP reading, the Office for National Statistics released data showing that between September and October industrial production had unexpectedly dropped by -0.8 percent.
Across the year it had plunged by 3 percent.
Private industry surveys showed that in November the powerhouse service sector had slowed to near zero growth and the construction sector, which dragged the economy down into a double-dip recession at the end of 2011, was contracting again.
Activity at private manufacturing firms also continued its contraction.
Britain tumbled into the longest double-dip recession since the Second World War in the last quarter of 2011.
The economy lifted out of recession in the third quarter after being given a boost by the London 2012 Olympic Games and a positive effect in the data as lost output from an anomalous extra public holiday for the Queen's Diamond Jubilee corrected itself.
Underlying economic activity remained weak, however.
Some economists, such as the former Bank of England policymaker Danny Blanchflower, think the UK is headed for a triple-dip recession.