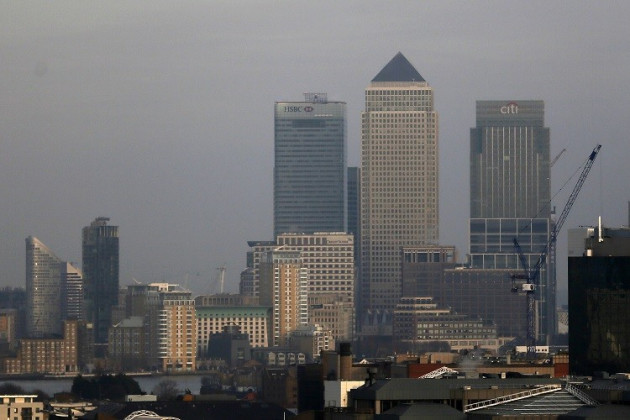 Britain will be the West's fastest growing economy at the beginning of 2014, according to a report.
The UK Business Confidence Monitor, put together by accountants Grant Thornton and the Institute of Chartered Accountants in England and Wales (ICAEW), hit +24 during the third quarter, the highest reading since Q2 2010. ICAEW now predicts 1.3% growth in the final quarter of 2013.
It follows a preliminary report from the Office for National Statistics (ONS) which, based on 40% of the available data, suggests the UK economy grew by 0.8% in the three months to the end of September.
"If our forecast is right, it will mean the UK is set to be the fastest growing economy in the western world going into 2014," said Michael Izza, ICAEW chief executive.
"UK business confidence has now been rising for over a year, the longest sustained period since 2007. As significantly, there are some signs that the economic recovery is broadening to encompass business investments and exports.
"If this trend continues, the economy will have some strong foundations on which to build in 2014 and beyond."
As the UK economy recovers, Chancellor George Osborne has claimed his austerity programme of public spending cuts is vindicated. He said the cuts were necessary to restore faith in the UK public finances by narrowing the country's deficit.
His critics say the recovery was delayed by his cuts and is slower than it should be. Others, including banking giant HSBC, have warned that Osborne should focus on the quality of the recovery because not enough has been done to lift exports and rebalance away from debt-driven consumption.
ICAEW's Izza warned that "we shouldn't get too carried away just yet with such positive news".
"There are still some areas of concern. Capacity and productivity is still low suggesting there is some slack in the economy and this could impact on recruitment plans," he said.
The ICAEW/Grant Thornton report showed that capital investment would continue to be sluggish over the coming 12 months.
Earnings will also rise below inflation for longer still with firms "continuing to exercise pay restraint".
"So while business confidence is strong and the anecdotal evidence I hear from our members suggests that things are getting better, we still have some way to go and certainly can't be complacent," said Izza.