UK employment: Jobs growth slows down but unemployment keeps falling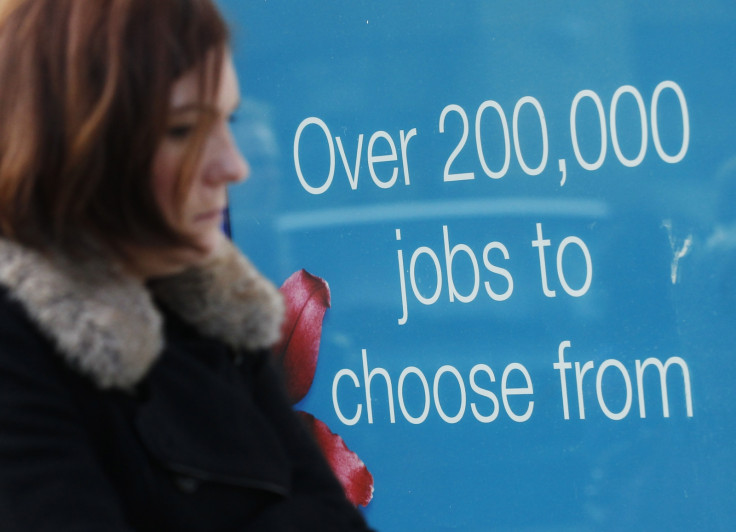 The amount of people in work grew by 114,000 between February and April 2015 bringing the employment rate to 73.4%, a slight rise from 73.3 in the months before, the Office for National Statistics said on 17 June.
Although more people are now employed and the unemployment rate fell to 5.5% in the three months, the amount of new people in jobs was down 43.6% compared from November to January.
Think tank IHS Global Insight said that the softer labour market data was probably due to the uncertainty surrounding the General Election in May and the slower economic growth at the start of the year.
"We expect the number of jobless to trend steadily downward over the coming months," IHS said in a statement.
Although growth slowed down, companies were still hiring, partially due to low inflation and falling energy prices. The job market is expected to tighten over the upcoming months.
Pay for employees increased by 2.7%, which is even higher than the 'normal' growth rate of before the crisis –2.5% – according to John Philpott, director of consultancy firm Jobs Economist. The rate is particularly high in comparison with the 0.1% Consumer Price Index inflation.
Philpott said: "With price inflation at some point set to rise back toward 2% a continuation of real wage growth at the current rate will have to be earned by a return to a more normal rate of productivity growth."
© Copyright IBTimes 2023. All rights reserved.