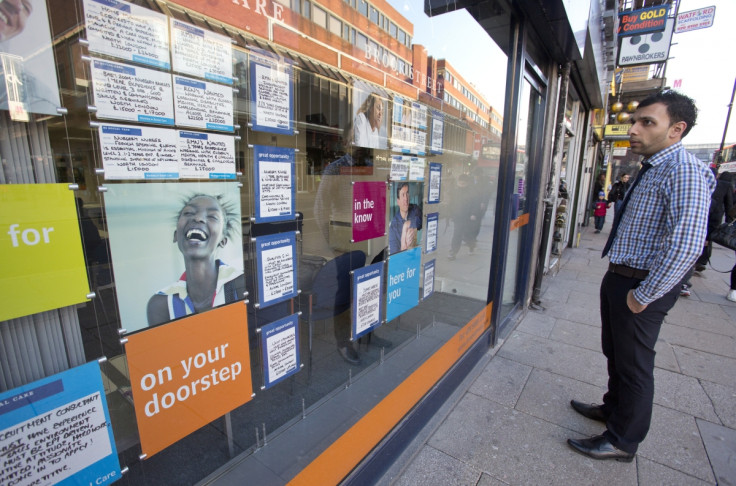 UK labour market growth slowed down slightly in May after executives got accustomed to the unexpected Conservative majority victory in the general election.
According to a survey by the Recruitment and Employment Confederation (REC) and KPMG, May's permanent staff placements index was at 56.8, compared with 60.6 in April. May's index was the lowest since January, but staff placements are still increasing, as an index of 50 means no change.
The survey, which was based on data provided by recruitment consultancies and employers, found that temporary or contract placements went up in May compared with April which was at 58.4, the lowest in 2015.
"The UK job market saw a slight slowdown in May, as those on boards took time to digest the election result and work out the ramifications for their business. This pause did not dampen temporary staff placements, and temp billings rose for a 25th consecutive month," KPMG partner Bernard Brown said in a statement.
The slowdown in labour market growth is one of the indicators, next to slow GDP growth and the announcement of deflation, that the economic recovery is more sluggish than expected.
Pay growth in the public sector, based on average weekly earnings, was only 0.2% in May compared with May last year, amid debates about a 10.3% annual pay rise for MPs. On average, the pay rise was about 1.9% over the whole economy.
REC chief executive Kevin Green said that businesses overall are looking to expand and hire more people in marketing and HR. As the demand for employees grows, applicants can ask for a higher salary.
Green added: "It's imperative that the new government gets to grips with skills shortages because a jobs crisis is looming. Recruiters are doing a great job at getting more and more people into work, but four in 10 of those recruiters say that the availability of candidates is getting worse each month."