Culture Secretary Jeremy Hunt has said that the UK will have the fastest broadband of any major European country by 2015, and that he wants more than 90 percent of the population to have speeds of at least 24Mbps.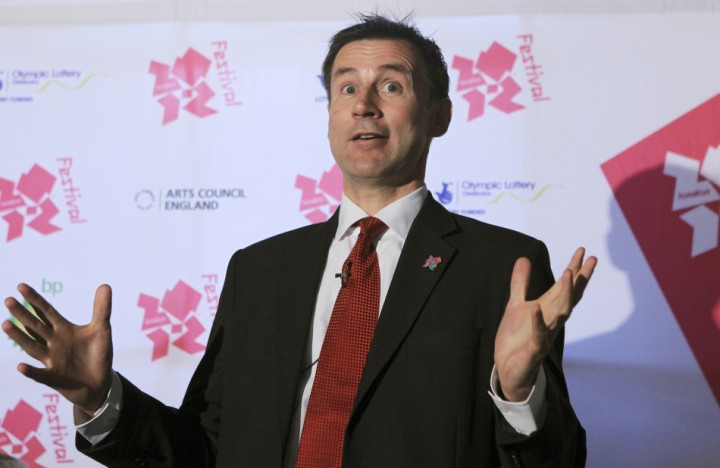 Speaking at the Google Campus building in East London's Tech City, Hunt defended his insistence that higher browsing speeds are a necessity in the UK, despite similar comments receiving heavy criticism from the Lords committee last month.
"We simply will not have a competitive broadband network unless we recognise the massive growth in demand for higher and higher speeds," Hunt said.
"Today's superfast is tomorrow's superslow. Just as the last government was wrong to hang its hat on 2Mbps speeds, we must never fall into the trap of saying any speed is 'enough'."
Hunt said he has begun looking at how to allocate £300m of the television license fee to provide high-speed broadband to a larger amount than the existing target of 90 percent of the population.
These planned speed increases will first be provided by an FTTC (Fibre To The Cabinet) system that uses fibre cable to connect homes with a nearby cabinet - similar to how buildings are currently hooked up to local telephone exchanges.
Hunt added: "The reason we are backing FTTC as a potential medium-term solution is simple: The increase in speeds that it allows - 80 Mbps certainly but in certain cases up to one gigabit - will comfortably create Europe's biggest and most profitable high-speed broadband market.
"And in doing so we will create the conditions whereby, if fibre to the home is still the best way to get the very highest speeds, private sector companies will invest to provide it."
Hunt summarised: "So I am today announcing an ambition to be not just the best, but specifically the fastest broadband of any major European country by 2015."
House of Lords
Last month, a House of Lords report, named Broadband for all - an alternative vision, committee chairman Lord Inglewood said that the government must make improved broadband for all a priority, but added that "the government's strategy lacks just that - strategy."
The report goes on to claim that before trying to compete for the title of World's Fastest Internet, the UK must first ensure everyone has access to a good connection, to save creating a growing void between those who have super-fast internet and the benefits that brings, and those who struggle to do more than basic browsing.
Digital Olympics'
As part of his speech at Google Campus, and emphasising how the nation relies on the internet for watching television more than even, Hunt said that 700GB per second were delivered from the BBC website when Bradley Wiggins won gold in the cycling time trial.
On its busiest day of the Olympics, Hunt added, the BBC website delivered 2.8 petabytes of data - the equivalent to 700,000 DVDs.
Finally, nearly a million people watched Andy Murray win tennis gold through the BBC website, and the site recorded over 20 billion views during the 17 days of the games.