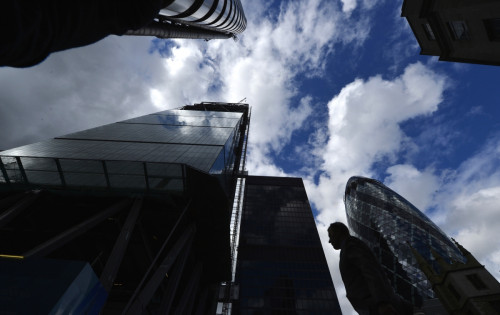 Britain's economic growth has boosted the country's financial services industry's profits and business sentiment as more firms remain optimistic about the future.
According to a benchmark Confederation of British Industry (CBI)/PwC financial services survey, which questioned 87 banks and other financial firms, 69% of companies said they felt more optimistic about the overall business situation versus just 1% who felt less optimistic, in the fourth quarter of 2013.
"All the key indicators - optimism, business volumes and profitability - are up," said Matthew Fell, Director for Competitive Markets at the CBI.
"But it's particularly encouraging to see longer term confidence indicators like marketing spend, employment and investment spend also rising strongly."
Britain's economy expanded by 0.7% in the three months to December 2013, according to the National Institute of Economic and Social Research (NIESR).
The think tank's latest GDP estimates for the UK were slightly below the 0.8% it touted last time round.
The survey, which is based on the balance of firms reporting an increase and those reporting a decrease, also showed the highest positive balance since the survey began in 1998 with 68%.
Meanwhile, business optimism seems to be edging toward pre-credit crisis levels, as the data shows that employment and business volume sentiment expanded by the fastest pace since 2007.
Nearly half of the surveyed firms eyed greater business volumes, while headcount expanded by the fastest pace since 2007.
"Things are starting to look more 'normal' after five years of volatility," said Fell.
Furthermore, the survey revealed that jobs are expected to increase by 15,000, taking total employment in the sector to 1.16 million.
This amount is just 52,000 lower than at the end of 2008 when the financial crisis was in full swing.