A new satellite tracking system is to be fitted to Airbus passenger planes that could render the black box system obsolete and help prevent air disasters. British company Inmarsat, which helped determine the likely flight path of downed Malaysia Airlines MH370, said its technology will provide improved real-time communication of flight data from the cockpit via a satellite to air traffic control.
It would mean ground staff would be able to react much faster to midair malfunctions and terrorist incidents, and allow more crucial onboard data to be transferred in the airplane's final moments should it crash.
It is hoped the technology, known as SwiftBroadband-Safety (SB-S), will help prevent occasions when aircraft have inexplicably gone missing and the black box has not been recovered.
Captain Mary McMillan, Inmarsat's vice president and a former pilot with 30 years in the aviation industry, told the Guardian: "This is a game changer for safety.
"I was flying on 9/11 and the difficulty of getting information back and forth was one of the issues of that time. There is a limited capability for aircraft to stream data depending on links they are using.
"The difference in being able to send a small amount of data is you have to pick and choose what you send. The ability to stream large amounts of data will give us an awareness in real-time of a developing situation about what's taking place on an aircraft."
Aircraft already have the ability to send live data to air traffic control and other planes, but at slower speeds and with less volume. The new system, heralded by Inmarsat as a "paradigm shift in aviation safety and efficiency", will instead provide "unprecedented speed and capacity".
It is to be fitted to the popular Airbus A320 single-aisle and A330 wide-body fleets in 2018.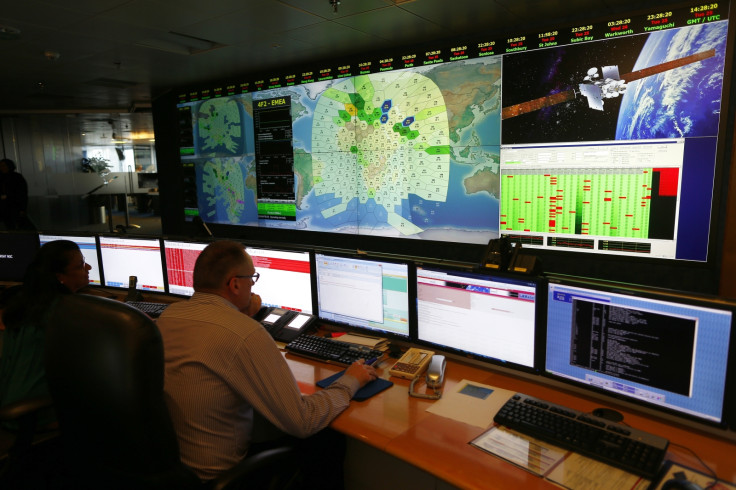 The search for an improved flight monitoring system has been fuelled by a number of recent incidents in which aircraft have been downed.
This includes the Malaysia Airline flight MH370 which disappeared while carrying 239 passengers en route from Kuala Lumpur to Beijing on 8 March 2014. While pieces of wreckage thought to be from the downed plane have washed up on shores in the Indian Ocean, the precise location of the crash site has still not yet been determined.
Tony Tyler, chief executive of the International Air Transport Association (IATA), said in March of last year: "Clearly the tragedy of MH370 is immense. The important thing is to make sure something like that doesn't happen again. The whole industry is united in finding a way to track aircraft better. We need to make sure those ways are developed and implemented as soon as we can.
"However, there is technology being developed and particularly what's called space-based ADSB, so space-based satellite technology that promises to be able to identify aircraft wherever they are in the world and pretty much in real time, with no gaps in coverage.
"So poles, the remote oceans would all be covered. It may well be that this is the way we should go in the future, however that technology won't be available for two or three years to come."
Inmarsat said its satellite technology would allow for a "Black Box in the Cloud" system, which would help prevent disasters and provide key data for when a crash does occur.