Environmental Photographer of the Year 2016: Winners and shortlisted images
Stunning photos raise awareness of issues like sustainable development, pollution and human rights.
The winners of the the Atkins CIWEM Environmental Photographer of the Year 2016 competition have been announced. This contest provides an international showcase for the very best in environmental photography, by both amateurs and professionals. The competition aims to inspire a global audience to think differently about contemporary social and environmental issues, including sustainable development, pollution and human rights.
The Environmental Photographer of the Year 2016 is awarded to Sara Lindström for her picture 'Wildfire'. Swedish-born Sara picked up photography while studying in South Africa, and is now based in the Canadian Rockies. Her projects have seen her travel across more than 50 countries, capturing the beauty of the more remote corners of the earth.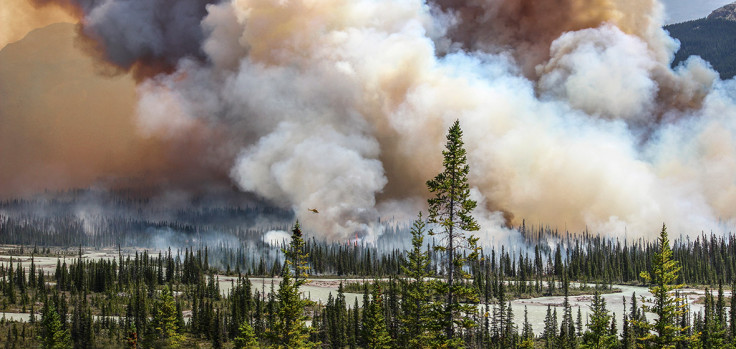 Luke Massey has been named the Young Environmental Photographer of the Year 2016 for his photograph of peregrines on an urban balcony in Chicago. Described by naturalist and broadcaster Chris Packham as an 'exceptional young man', Luke dedicates his photographic skills to drawing attention to the plight of wildlife under threat.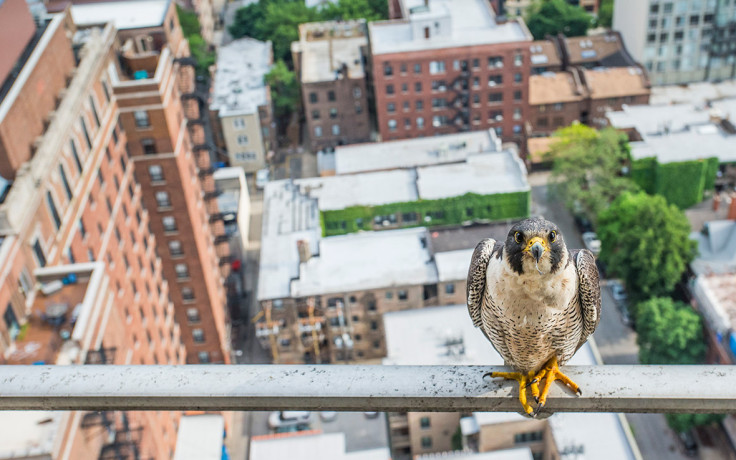 Indian photojournalist SL Kumar Shanth collects the Atkins Built Environment Award 2016 for 'Losing Ground to Manmade Disaster', which depicts the damage being wrought on the coastline at Chennai, the biggest metropolis in Southern India, by a combination of man-made and natural forces.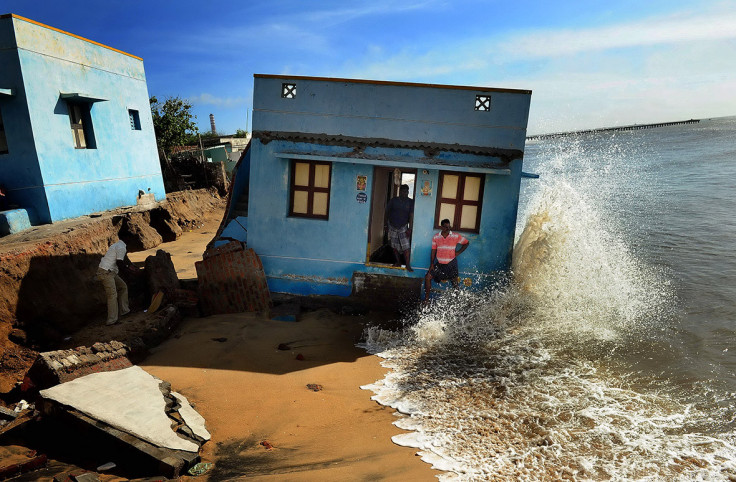 The CIWEM Changing Climate Award 2016 is presented to Sandra Hoyn for her moving photograph 'Life Jackets on the Greek Island of Lesbos'. Hoyn, a German photojournalist, concentrates on social, environmental and human rights issues. Her winning photograph depicts the discarded life vests used by refugees to cross to Greece from Turkey, and hints at the enormity of the crises and dangers faced by the refugees.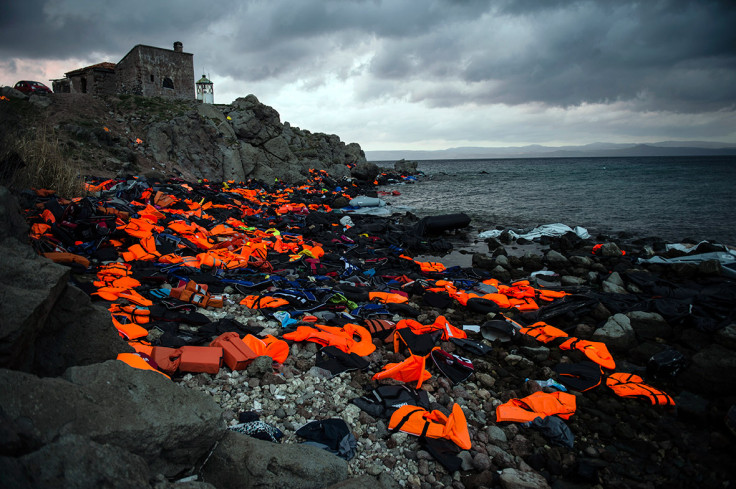 Pedram Yazdani wins the Forestry Commission England People, Nature and Economy Award 2016 for his arresting work 'Sand'. "The Salt Lake Urmia could be a symbol of what will happen soon to Iran – it is going to be dried out", explains Yazdani. "The biggest salt lake in the Middle East, it now contains only 10% of the original amount of water, as a result both of climate change, and of dam and well construction."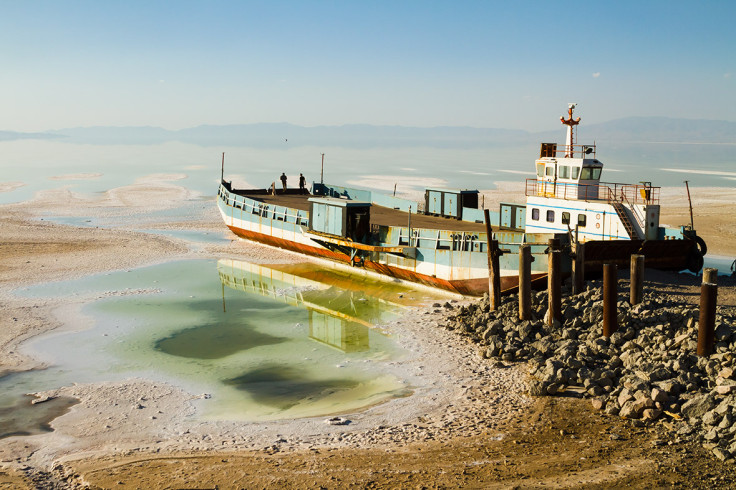 These images will be among 60 works on display at the Royal Geographical Society in London from 29 June to 21 August 2016. The exhibition will then tour to Grizedale Forest in the Lake District from 3 September 2016 until 1 January 2017. IBTimes UK presents a selection of the shortlisted images.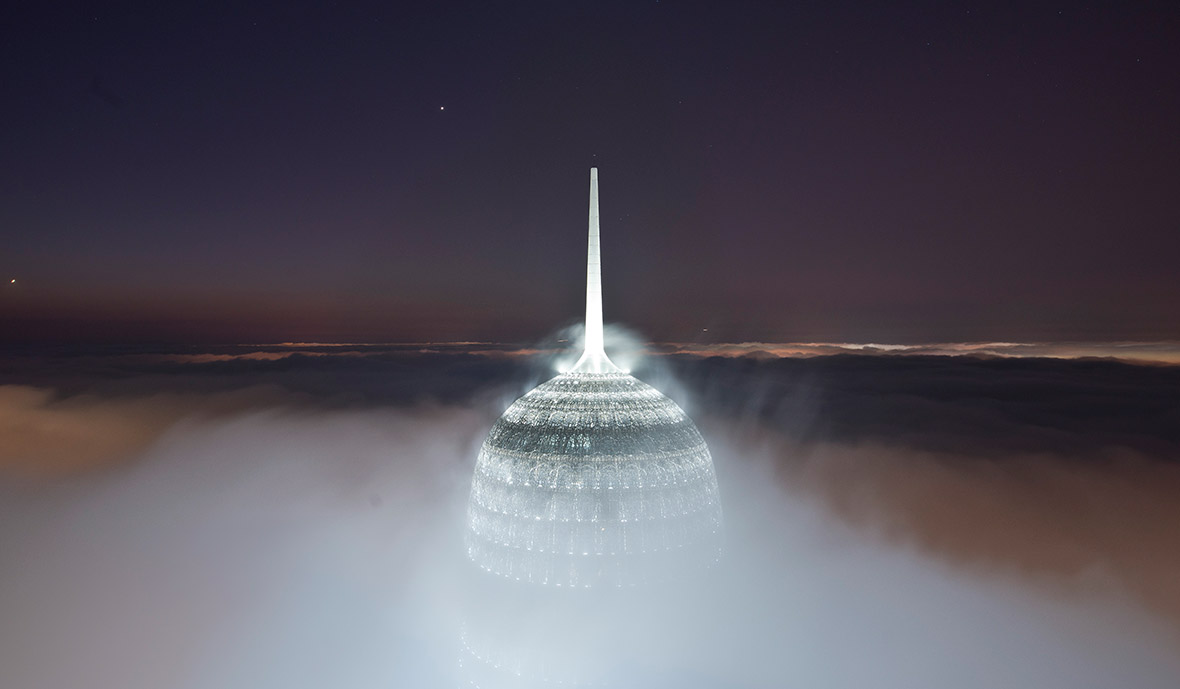 More about photography competitions on IBTimes UK
© Copyright IBTimes 2023. All rights reserved.